When it comes to travelling and exploring new countries or cities, one always tends to choose the ones that are furthest away first, kind of ignoring the places where we live. It's a phenomenon that I experienced more than once. Growing up in Magdeburg, it took me 14 years to actually set foot in the Magdeburg Cathedral for the first time. It is the oldest Gothic cathedral in Germany and one of the most important sights to see when visiting Magdeburg.
You probably wonder what that has to do with visiting Prague in the summer. Well, living in Dresden, Prague really is just around the corner and can be easily reached either by car, bus or train. It is such a beautiful city that we should probably visit more often but until this summer I had only managed to go there twice, once on a school trip in the late 90s and once before I had even moved to Dresden. So when a good friend visited us this summer and asked if I wanted to join her on a weekend trip to Prague, I excitedly jumped at the chance.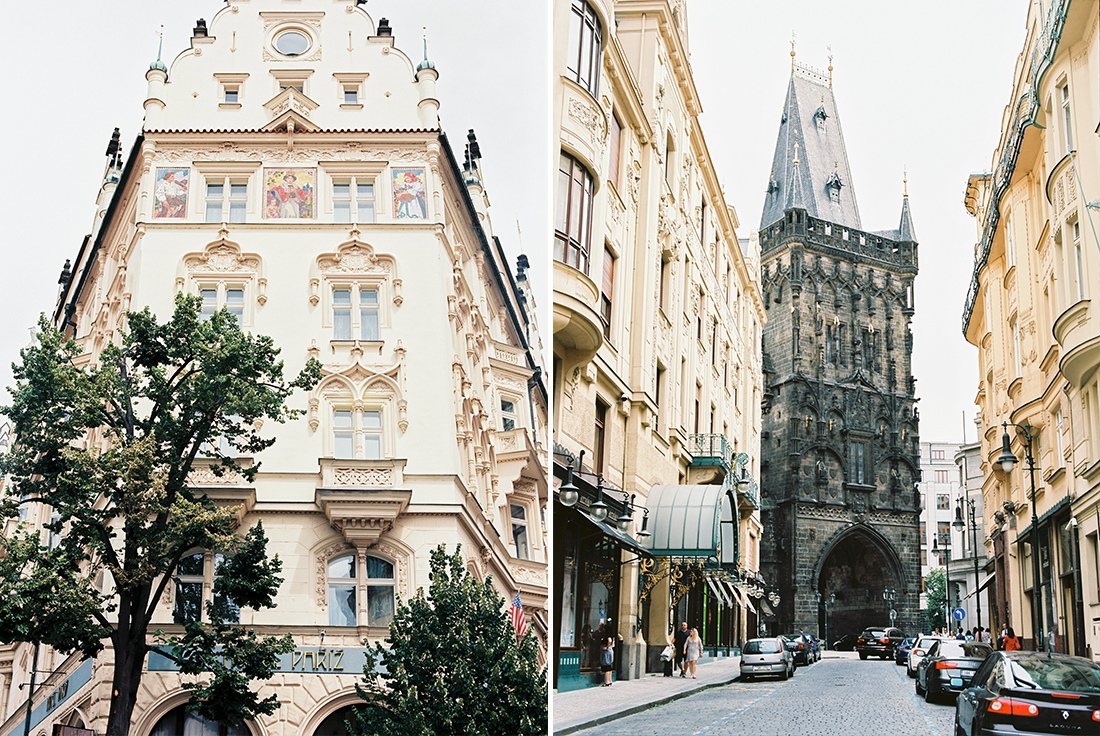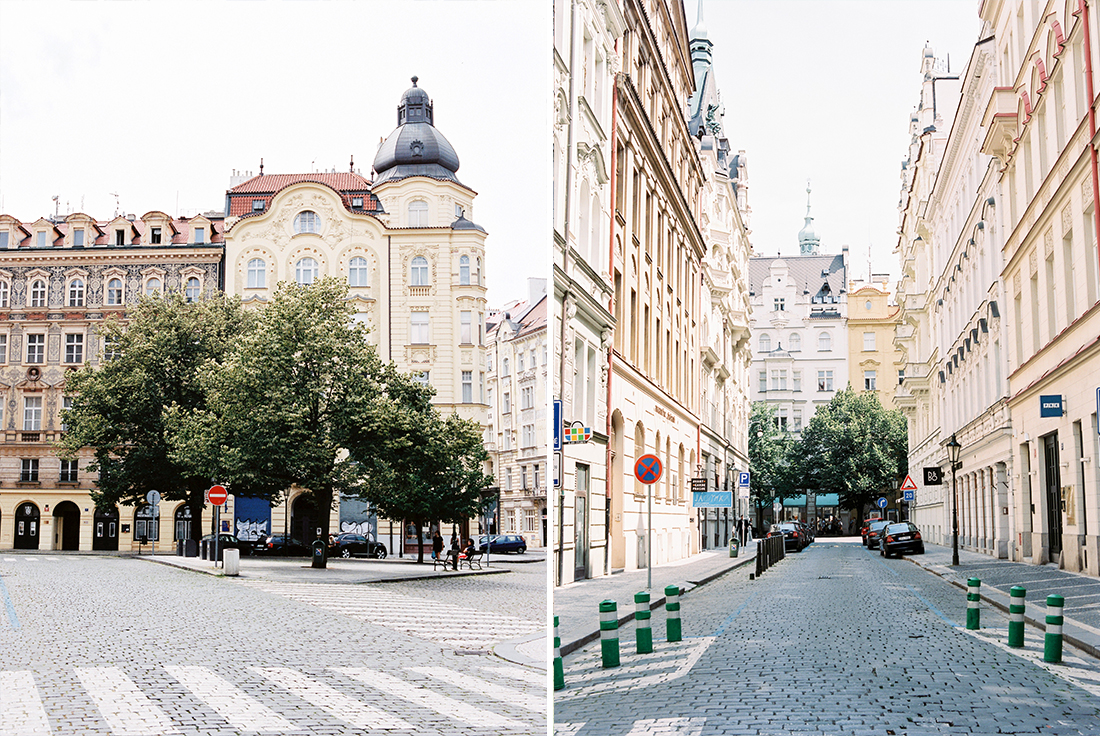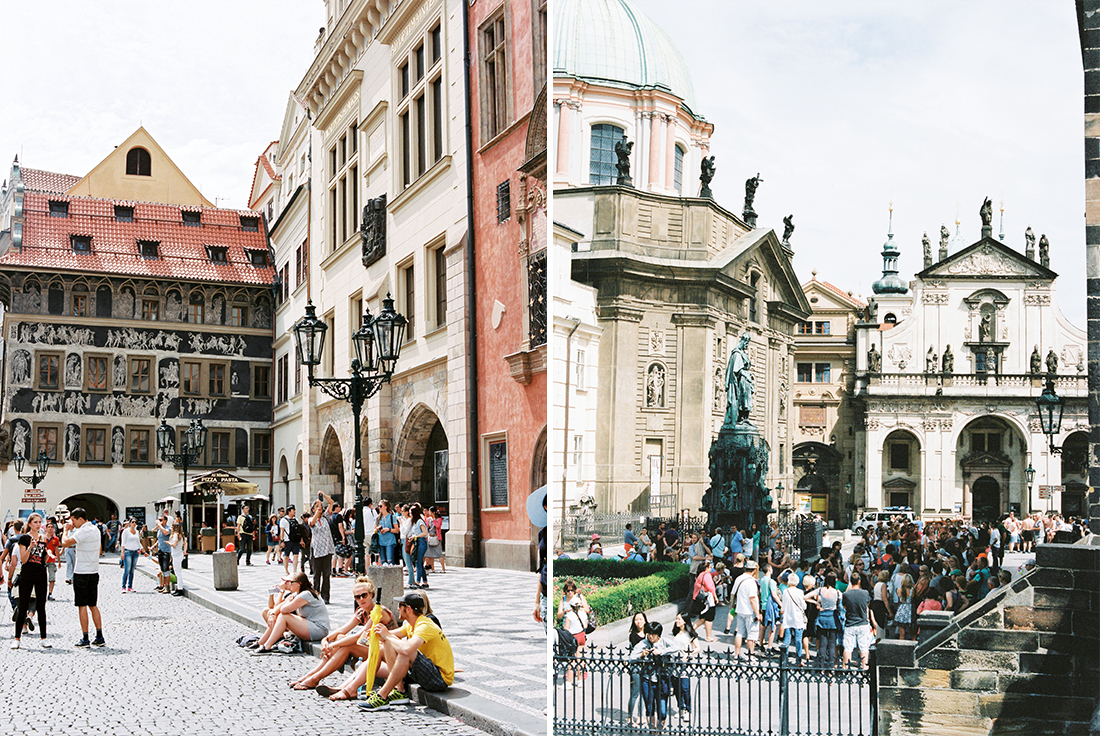 We decided to take the train leaving Saturday morning and returning Sunday evening. Not only was it a cheap option which left us hassle free once we arrived in Prague but it also offered amazing views of the Elbe Sandstone Mountains (Elbsandsteingebirge) while the train followed the river Elbe.
Once we arrived in Prague we made a quick plan on where to go and what to see based on the available time we had. The main tourists sights are within walking distance but as Central Europe experienced a major heat wave this summer, we took it rather easy and tried not to fill our two days with too many attractions.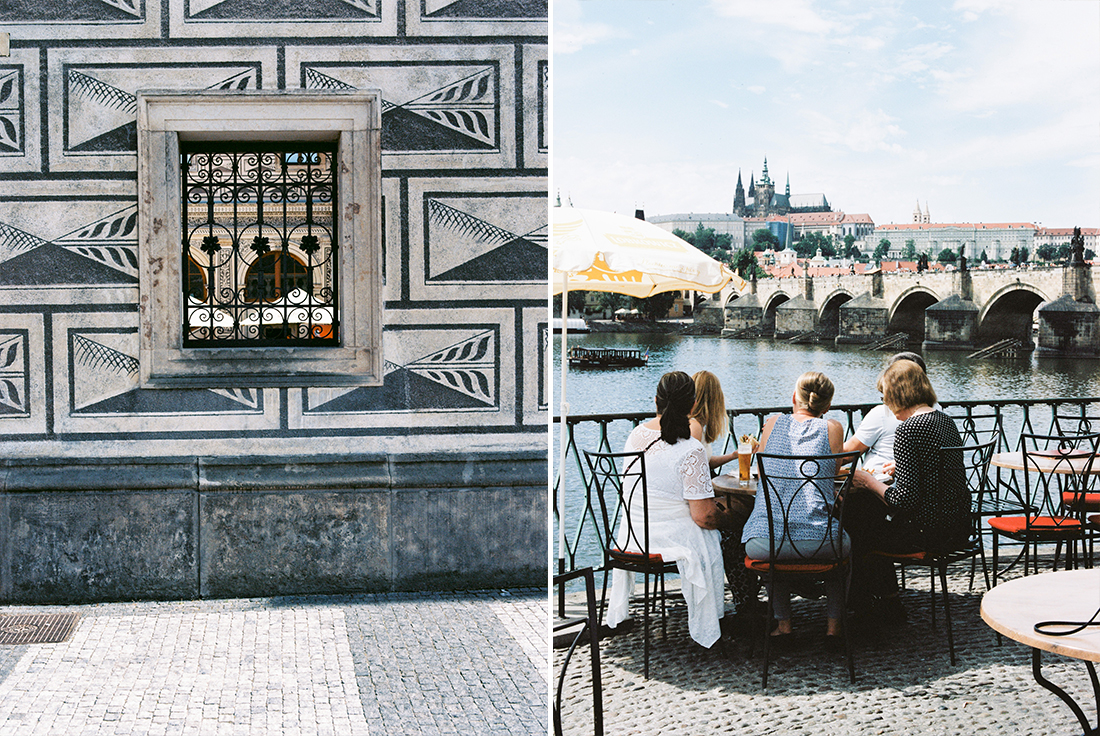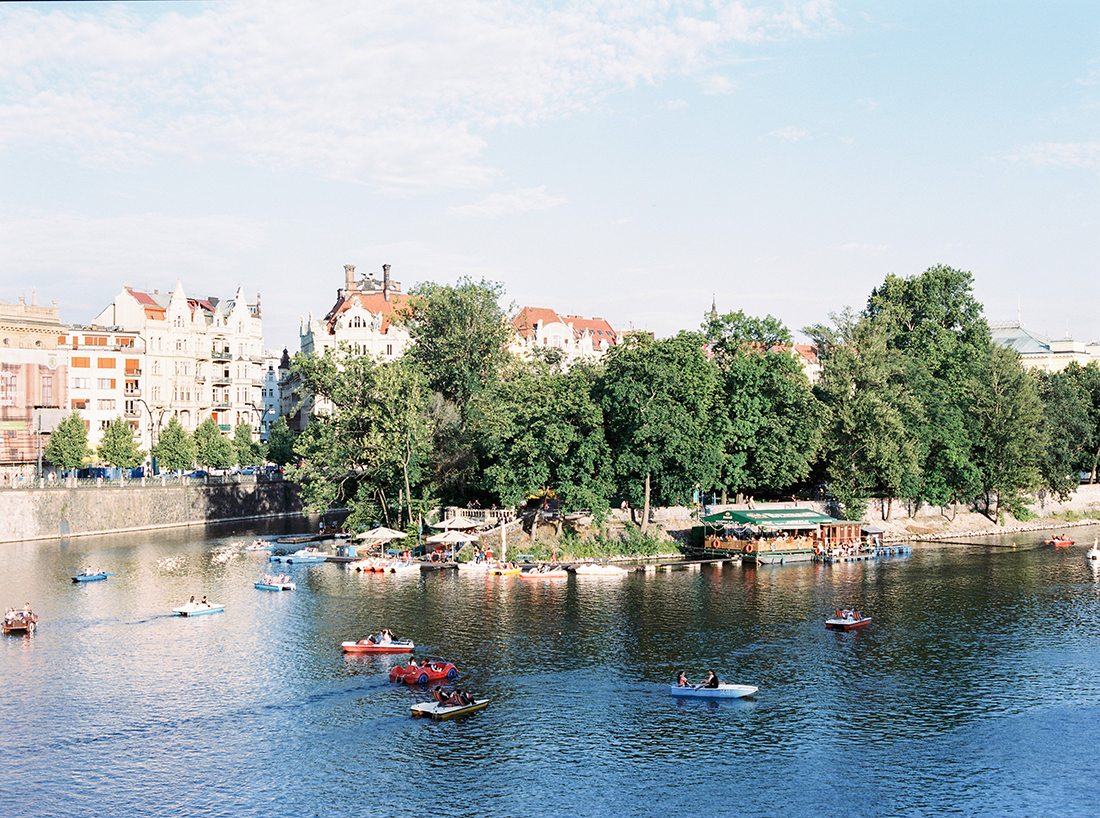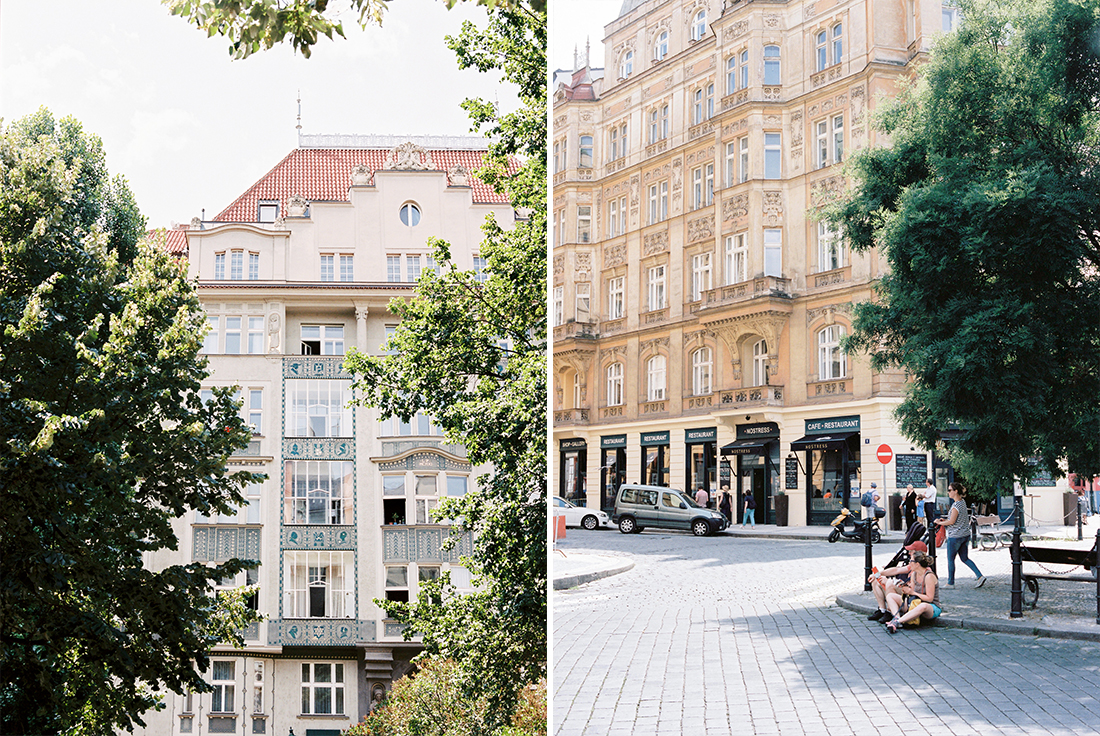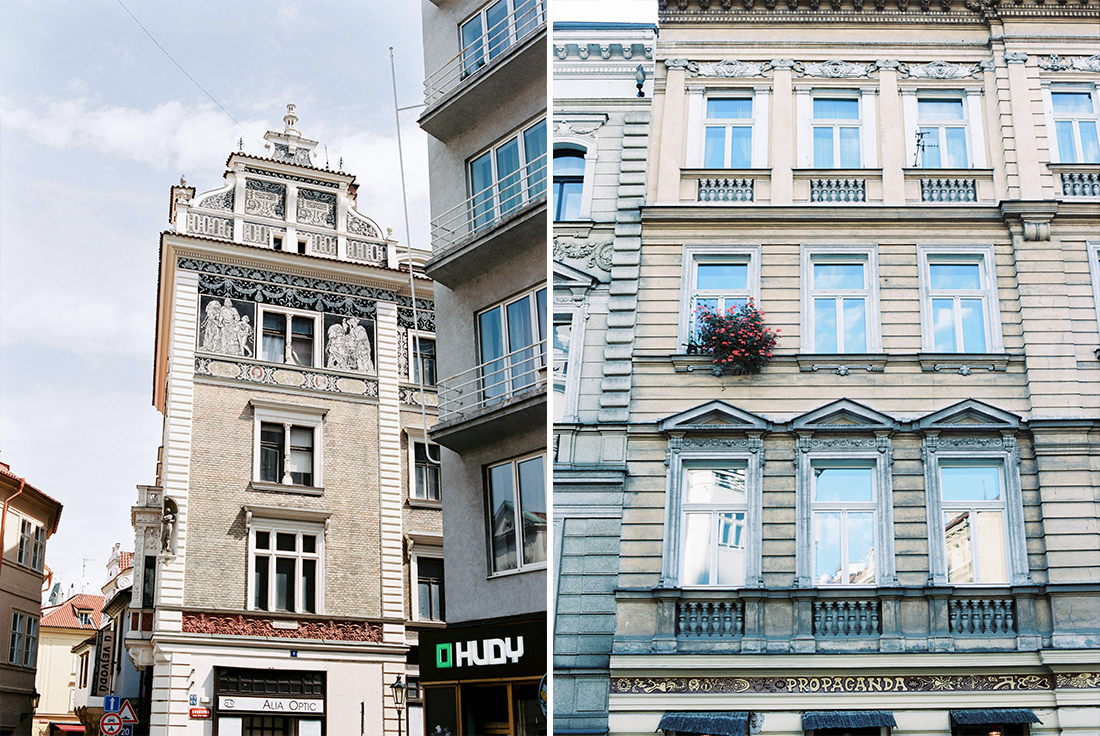 After we checked into our hotel and dropped off our bags we headed out towards Wenceslas Square and continued to the Old Town Square. From there we walked across the Charles Bridge to the Prague Castle.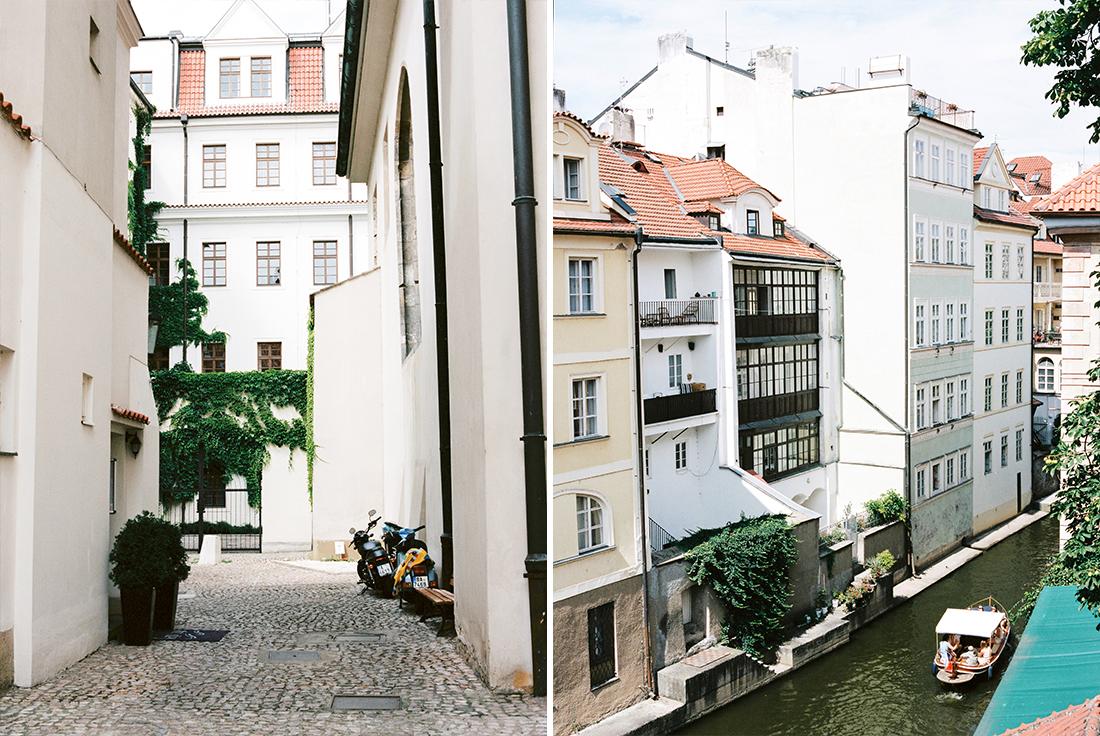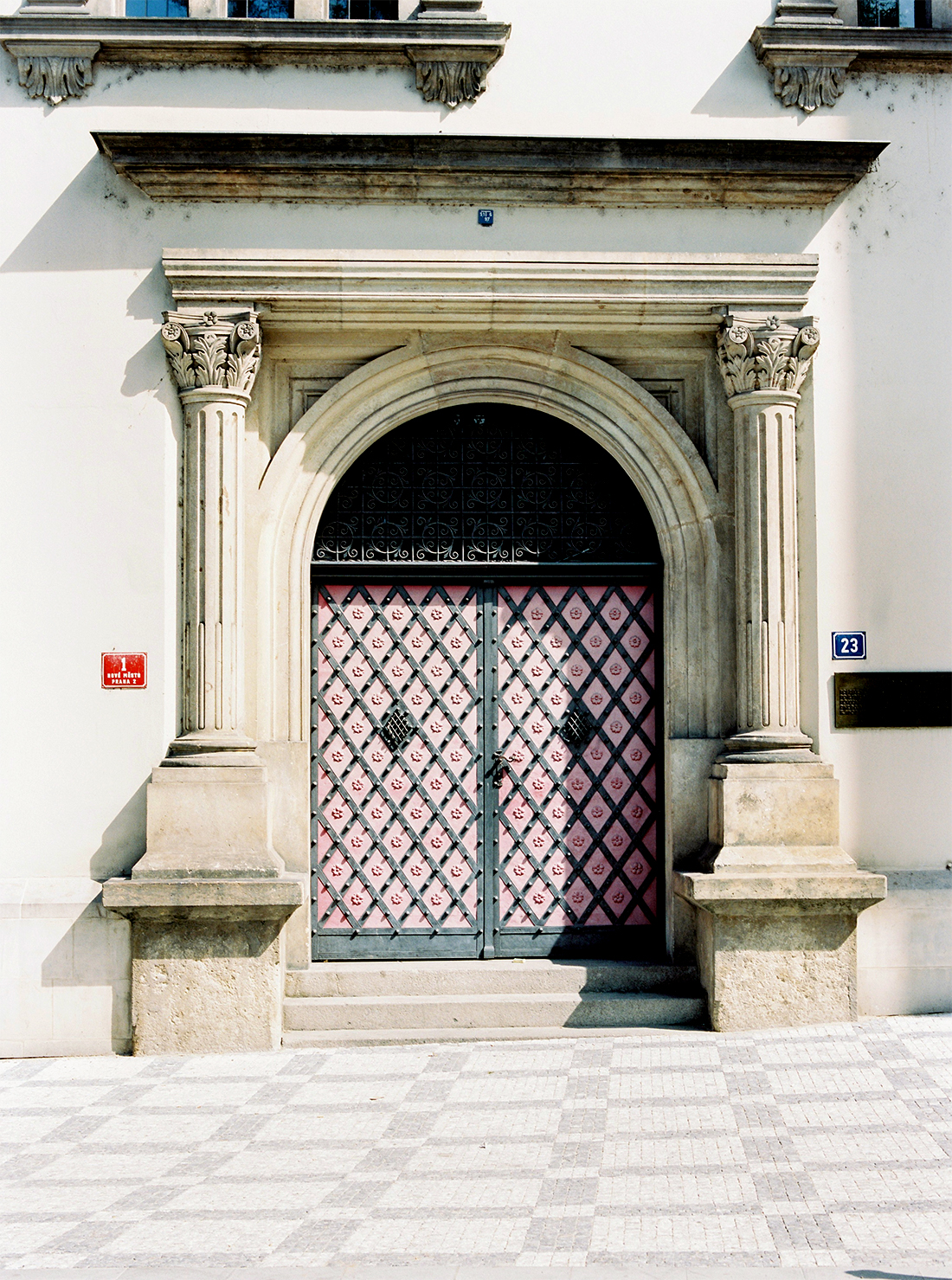 On Sunday we decided to skip breakfast at the hotel in favour of a lovely breakfast at the Cafè Louvre. It was a recommendation which we happily took on. We were lucky to arrive just in time to snatch up the last available table in the court yard. The staff was very friendly and the food delicious.
Afterwards we continued to walk the streets to the Jewish Quarter which was also highly recommended to us. Once we arrived at the Old-New Synagogue and wanted to visit the Jewish Cemetery. Unfortunately the entire area around the synagogue was crowded and in order to visit the cemetery we would had to buy a ticket covering all sights. We decided to pass this due to the overall entry fees, which we thought were on the steep end of what we would have been happy to pay and decided to keep walking around instead.
Prague is definitely a beautiful city with a lot of charming old streets and buildings in the Art Nouveau style, especially in the Jewish Quarter. Although I obviously noticed the buildings before, I had never paid much attention to the details until this trip. Walking around the city I couldn't help but stop every now and then to admire the beautiful details. I think just because of the rich architecture Prague is worth a visit.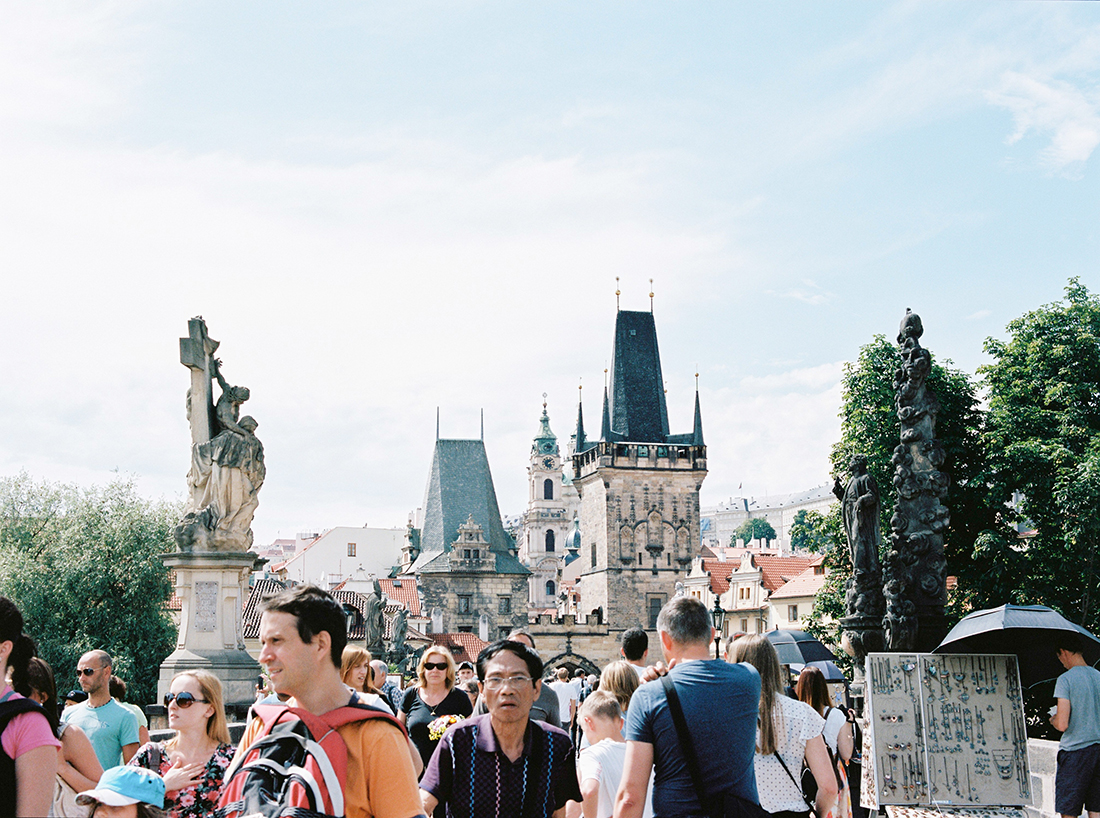 The other thing that becomes pretty obvious when visiting Prague are the masses of tourists, especially on the streets and squares connecting the major attractions. Sometimes it was even difficult seeing the beauty of the city due to the amounts of people. So it doesn't come as a surprise that a lot of cafés, pubs or restaurants seem to cater just for these tourists offering mostly typical Czech cuisine and beer in a rustic style location. Although I don't mind the typical hearty meals combined with a somewhat brusque manner from time to time, I was hoping to find a nice pub which would offer food and drinks more fitting with the 34°C+ temperatures.
I guess, next time I visit Prague, which hopefully will be rather sooner than later, I will make it my mission to research and find those pubs and restaurants.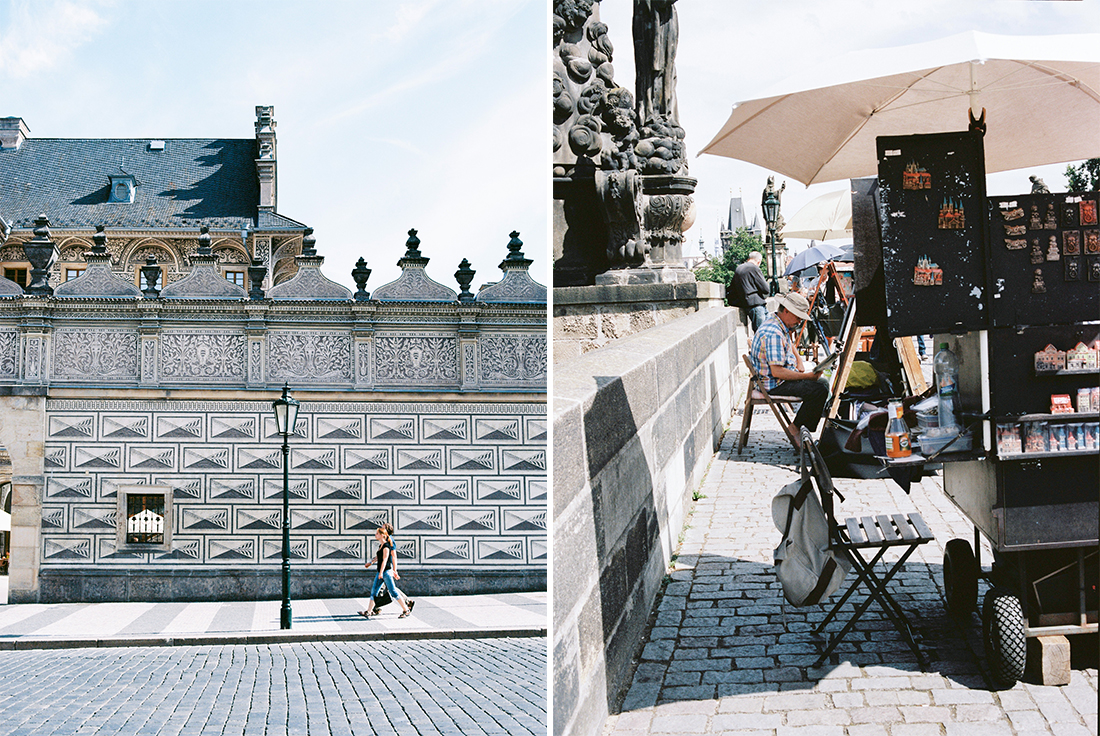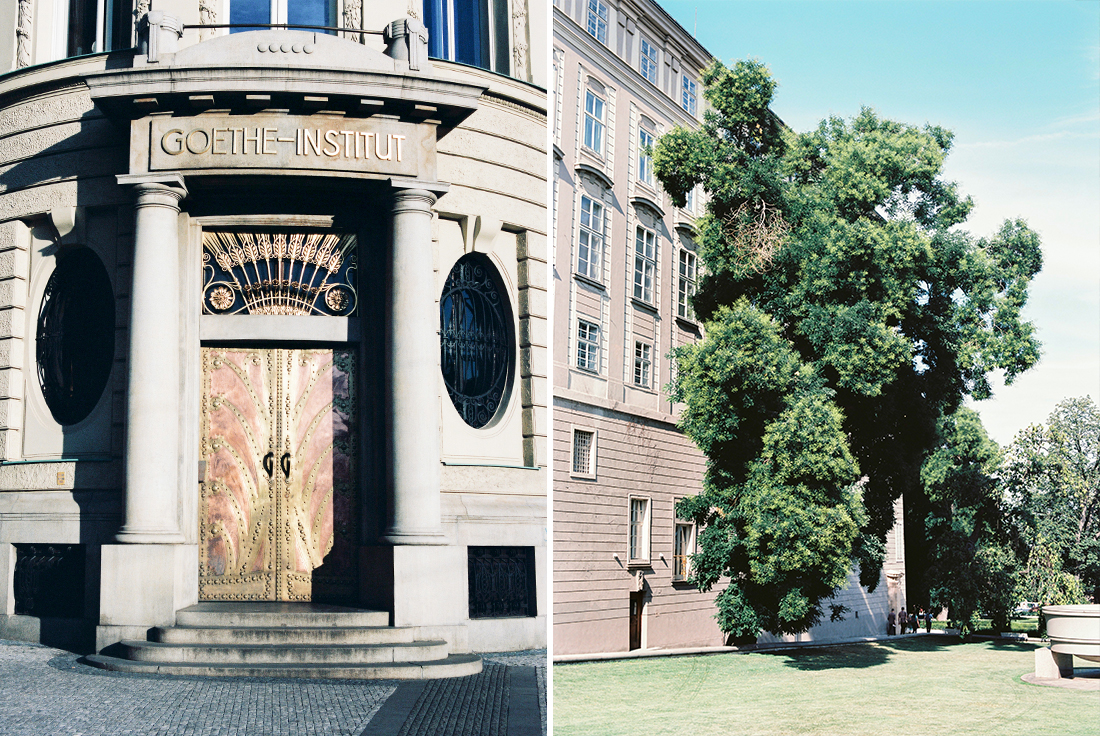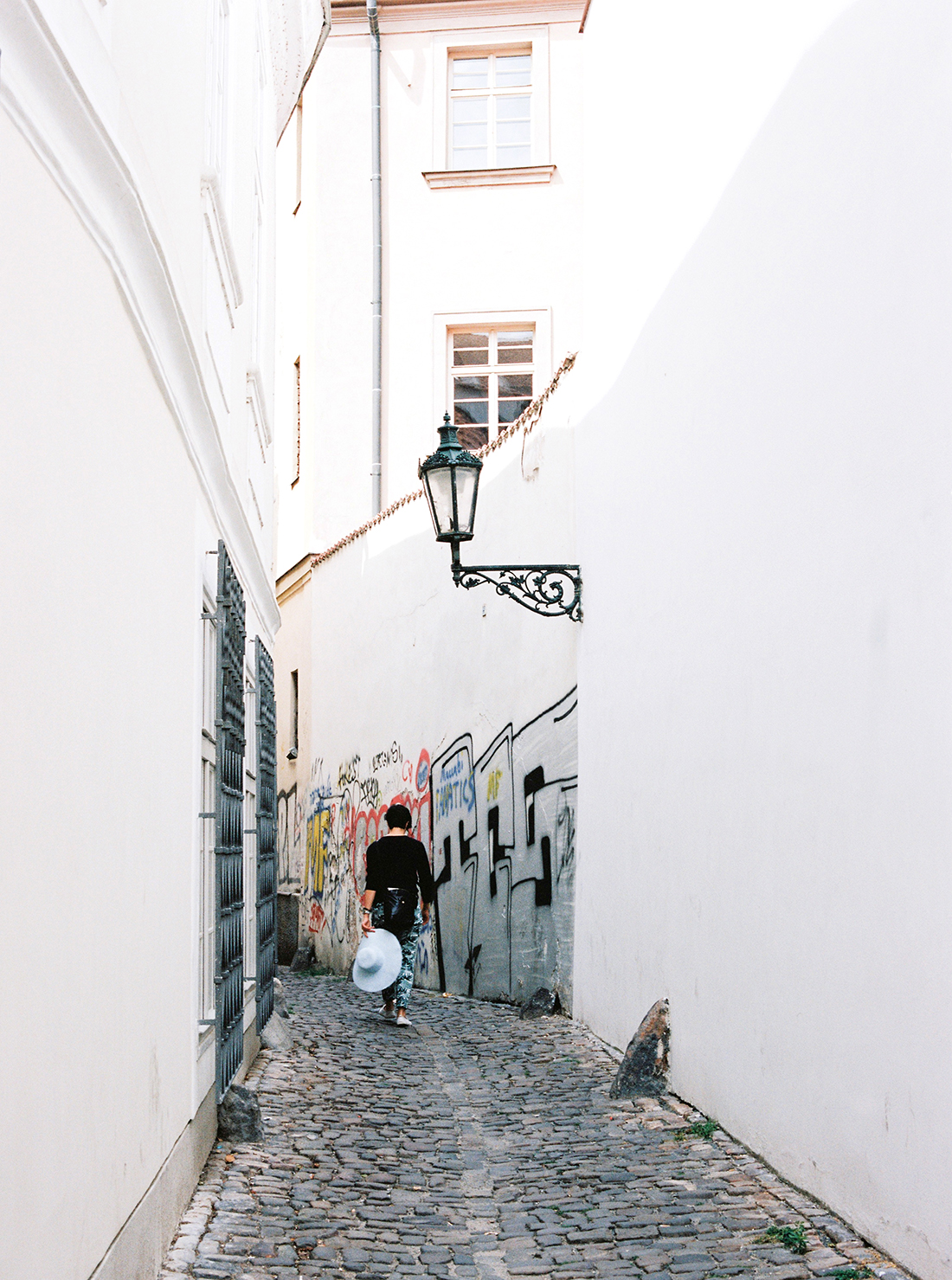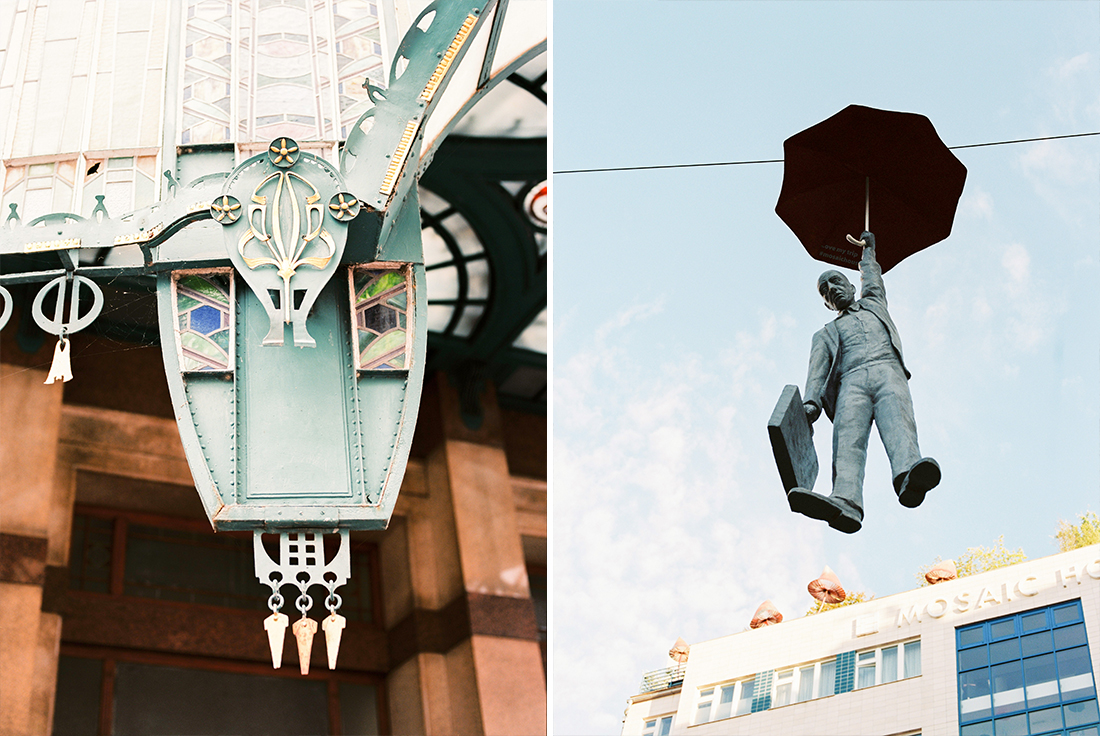 All photos shot on my Pentax 645Nii with Kodak Ektar 100 and Portra 400, Pushed 1 Stop
Developed and scanned by the great team at Carmencita Film Lab
[instagram-feed]