Before we got our dog I wasn't much of a hiker. To be honest, I had never given a vacation in the mountains, purely for the reasons of going hiking much thought. But when I started researching regions for going hiking that weren't too hot in September, offered scenic landscapes, were dog friendly and that were a manageable drive away from Dresden, the Dolomites kept popping up. And I must say, the Dolomites did not disappoint. Already on our first hike on the first day we were in awe by the views and the nature surrounding us.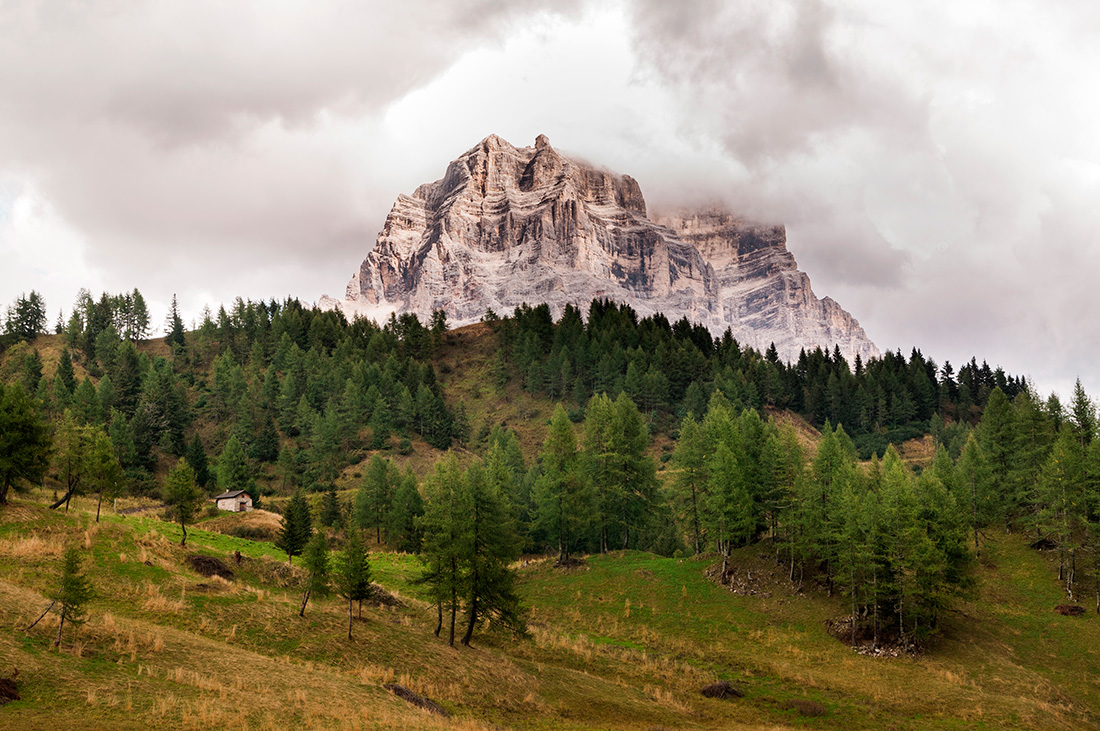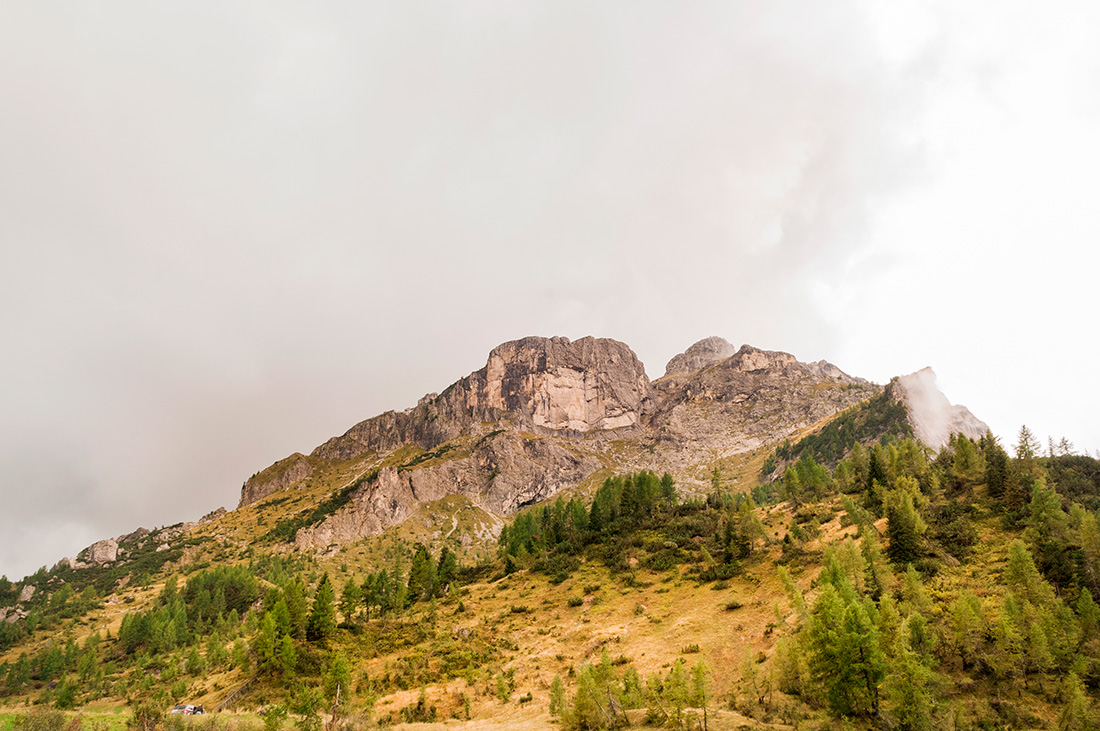 For our first day we didn't have any particular plans. We just wanted to get to know the area a little and didn't plan for a long hikes that day. So by the time we had breakfast, ran a couple of errands, it was already midday. We drove up to the ski lift station, parked the car and started walking. At this point we didn't have a proper map, just our mobile phones and the guide book I had brought with me. According to Google maps we thought we could walk in a circle and find our way back to the car park easily.
Our lack of preparation didn't really bother us too much as we only wanted to go for an easy walk. Only later we realized, in this area there is no such thing as an easy walk.
After the first few hundred metres the paths only knew one way – up. At times they were so steep that even mountain bikers passing us had to get off their bikes and push them uphill. Although, the initial part was quite challenging we didn't care too much. We kept admiring the beauty of the mountains and their ruggedness. Everything seemed a little wilder and rougher than anything we had seen before. It is incredible how nature can make you feel so small and insignificant.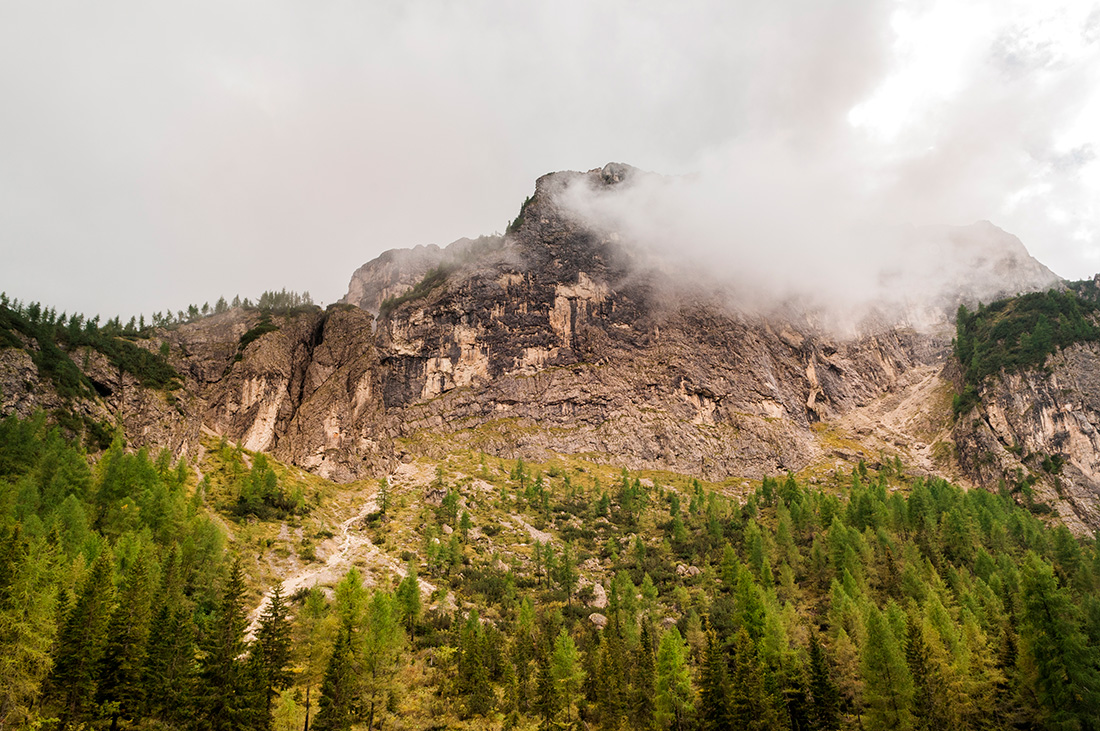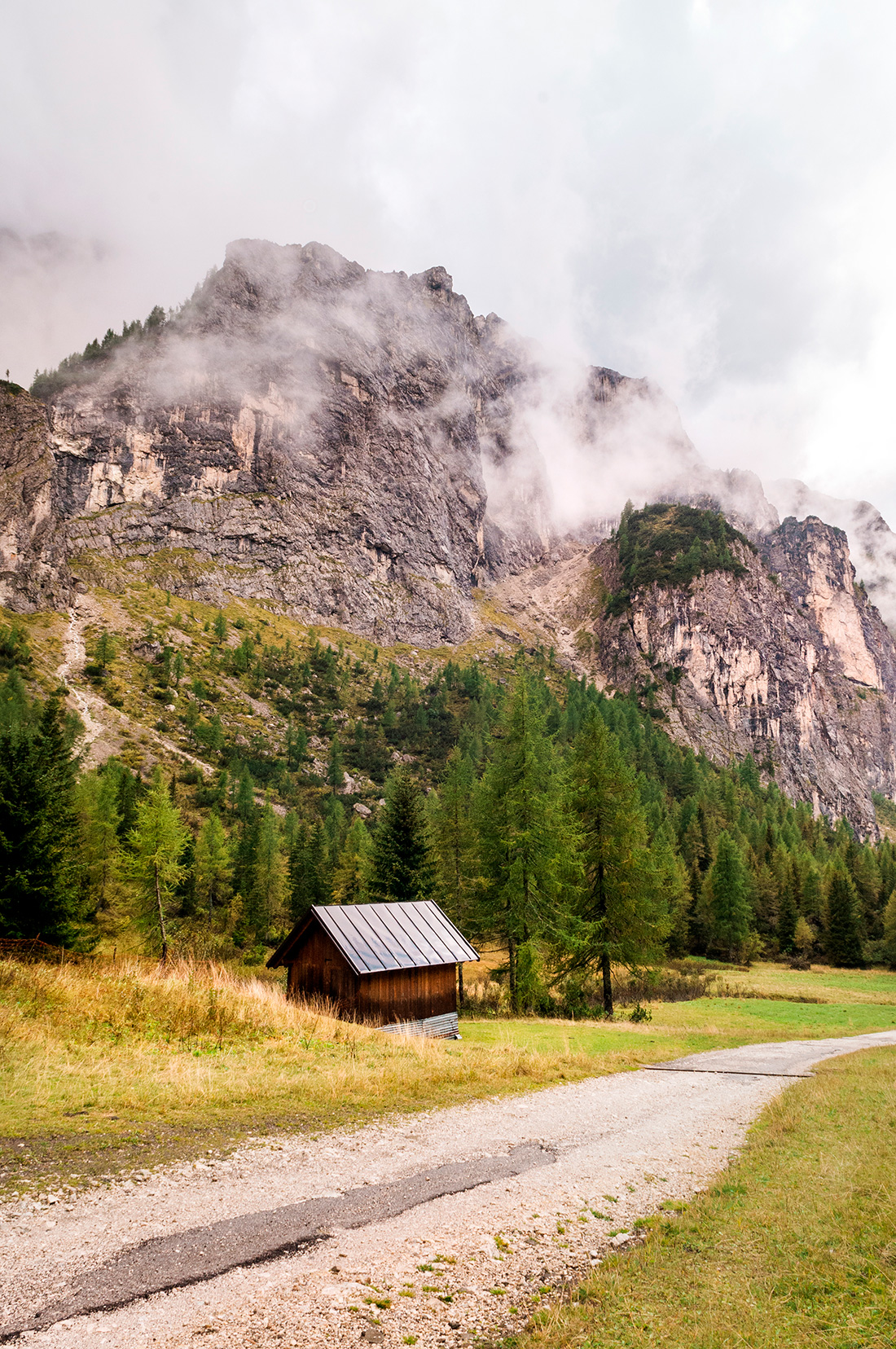 In preparation for our trip I had ordered a couple of guide books. I wanted some help finding out where to go or what to do. One of the books described the most beautiful panoramic hiking trails in the Dolomites. Most trails from the book were scattered around the Dolomites region, though. Only one trail started close to where we stayed. It was a tour around the mountain Monte Civetta (3,220 m), one of the highest mountains in the Dolomites. The description mentioned the Lago di Coldai as a highlight on this trail. As I didn't pay much attention to the distance or altitude, and obviously also partially due to my naivety, I thought it would be the perfect destination.
Once we reached the first plateau, I was eager to continue to see this lake mentioned in the guide book. After all, we came this far. I believed we could make it to the lake and back easily. Hiking uphill was quite demanding. We had to climb over rather large rocks and barely made out the trail. While we made our way uphill, more and more clouds started to roll in. At first, they didn't look very threatening, but then the rain set in accompanied by lightning and thunder. Not exactly the type of weather you want to be caught in at circa 1800m. By that time we still hadn't reached the top and we were not even sure how much further we had to go. Consequently, we decided it was safer to turn around and seek shelter in a refuge.
Viva, our dog who had been doing well and was so excited to be on this walk, seemed more than happy to turn around. It was actually difficult keeping up with him.
At the refuge we met a few hikers who had been caught up in the bad weather as well. Needless to say we both agreed that the decision to turn around was the right one as the shower turned into a thunderstorm.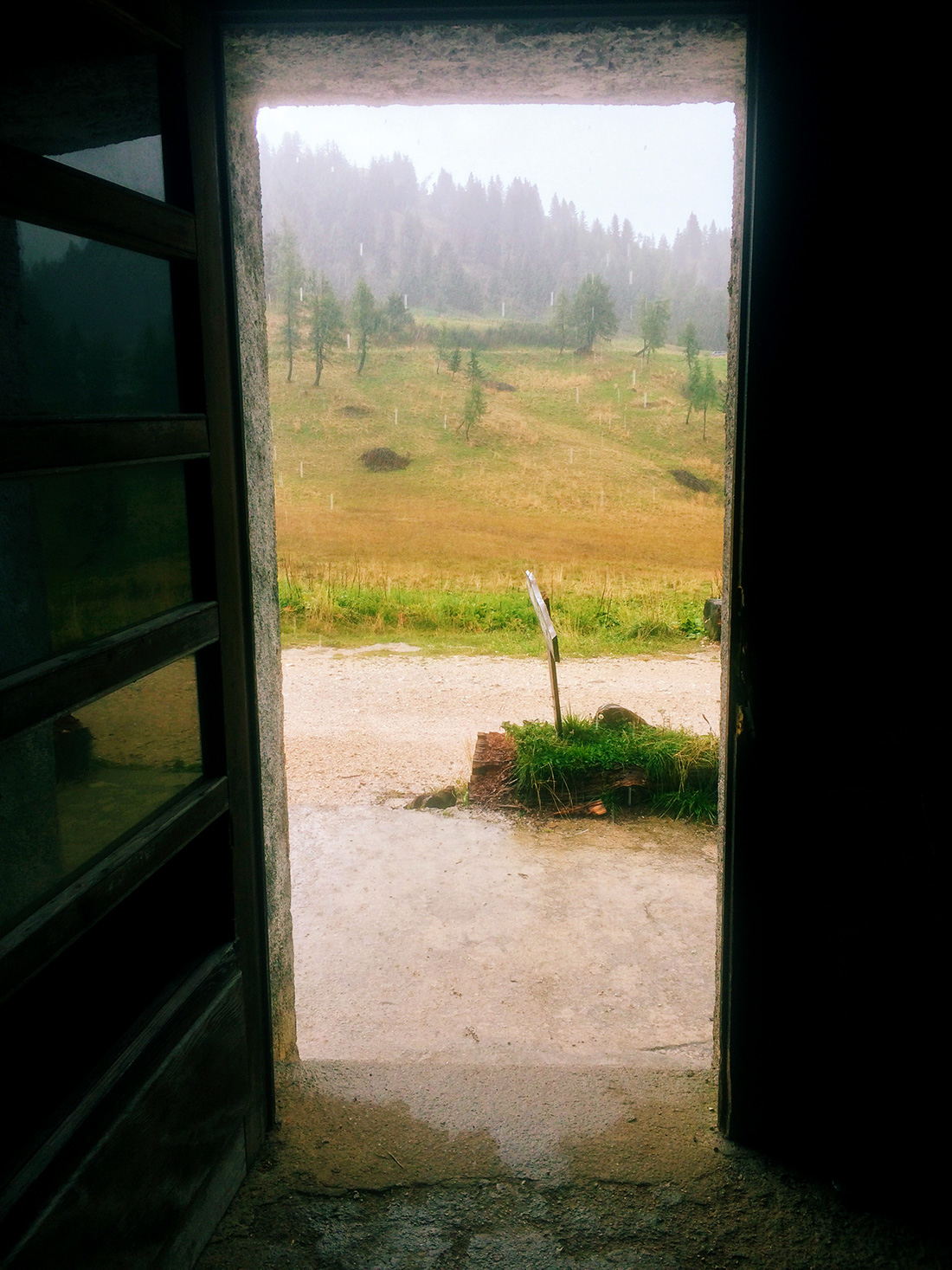 I don't even remember how long we sat in the hut watching the rain. No one really talked much, although all hikers spoke either English or German. The first hikers left as soon as the rain turned into a drizzle. We decided to leave as well and walked back to our car. The air had cleared and was wonderfully fresh.
On the way back to the flat we stopped at a bar for an aperetivo. Before heading back to the flat, tired, but happy, we picked up some food and wine at a local deli. I remember we ate a lot that night. All in all it was a fun day. We were even able to laugh at ourselves and our failed attempt to go on a leisurely walk. Looking at these photographs today, I still laugh. I mean, what were we thinking?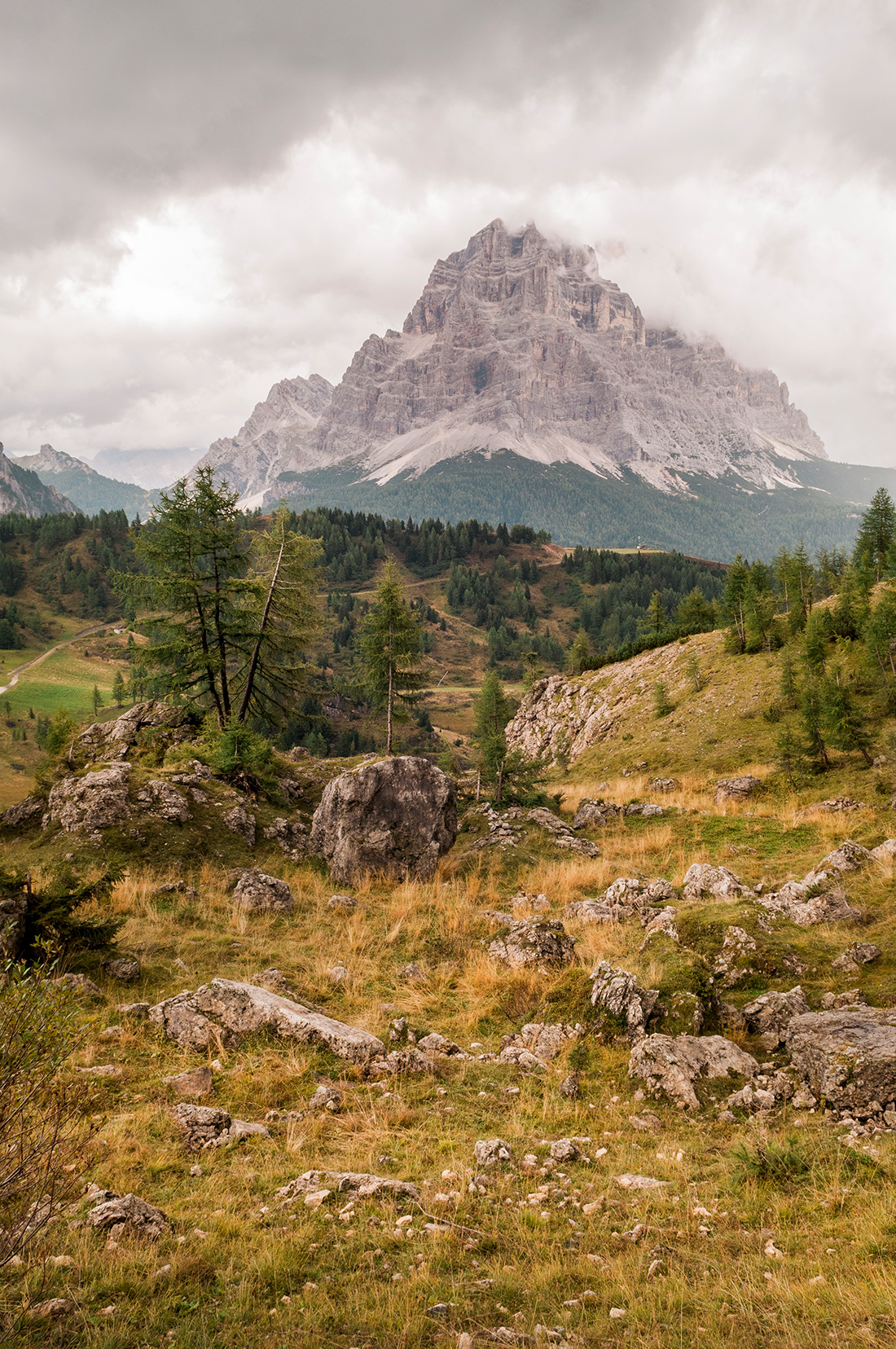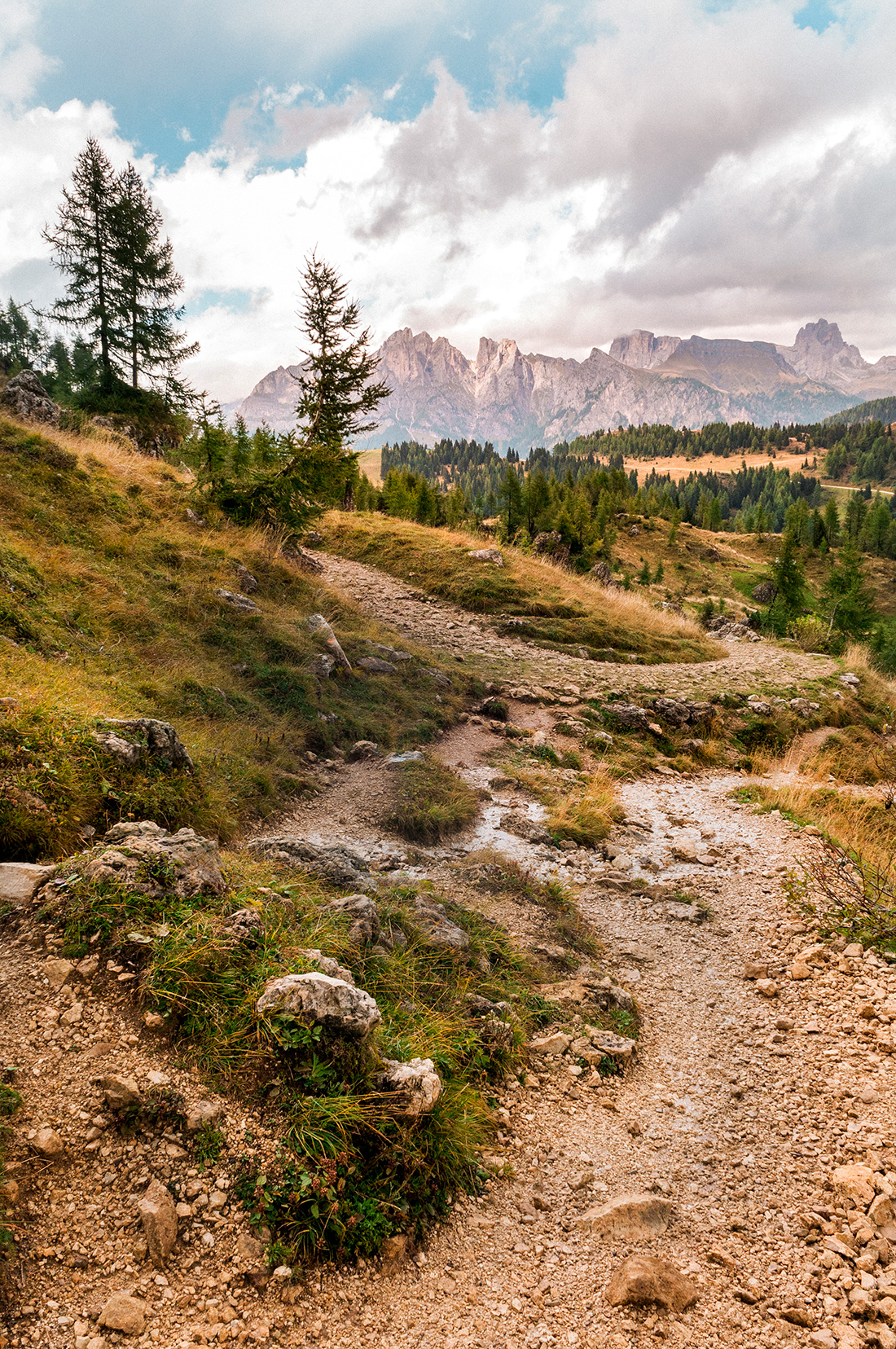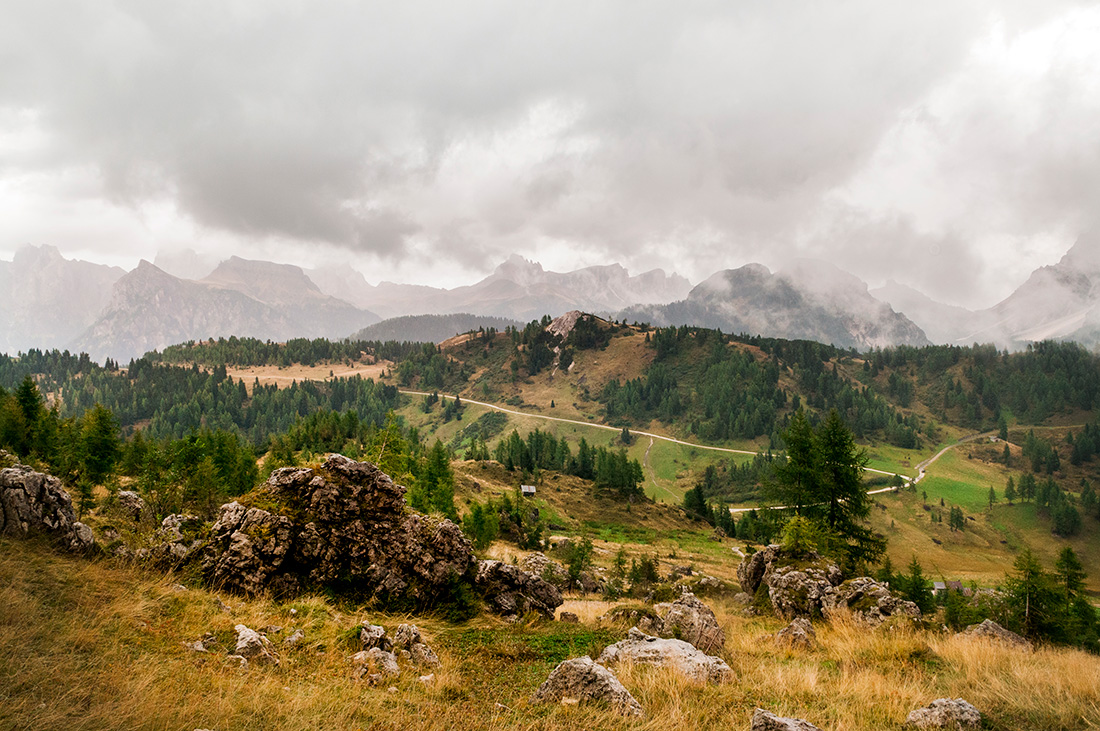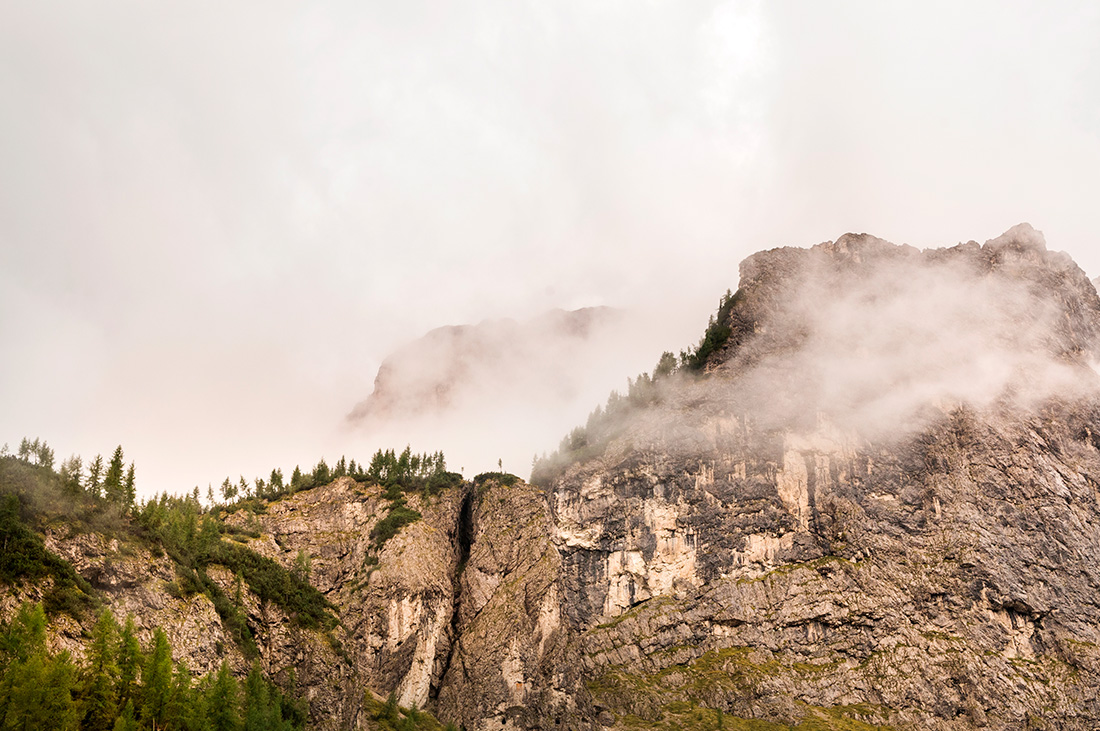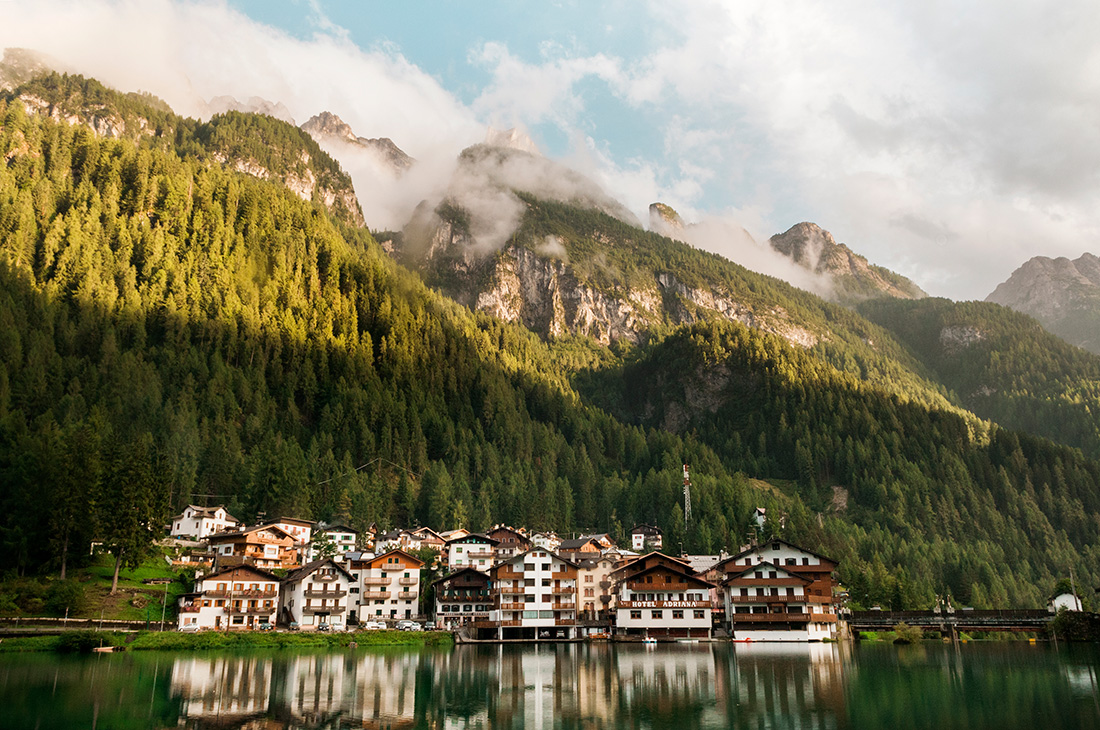 Where we stayed