Between a very busy Christmas holiday week and the start of the new year, we got up early one morning and went for a hike in Rosenthal-Bielatal. It had snowed and I really wanted to see the the Elbe Sandstone Mountain covered in snow. Funnily enough, I had never been out hiking in the winter when it had snowed in the 3,5 years that I have lived  in Dresden. So seeing the sandstones on a glorious morning covered in snow was a first for me.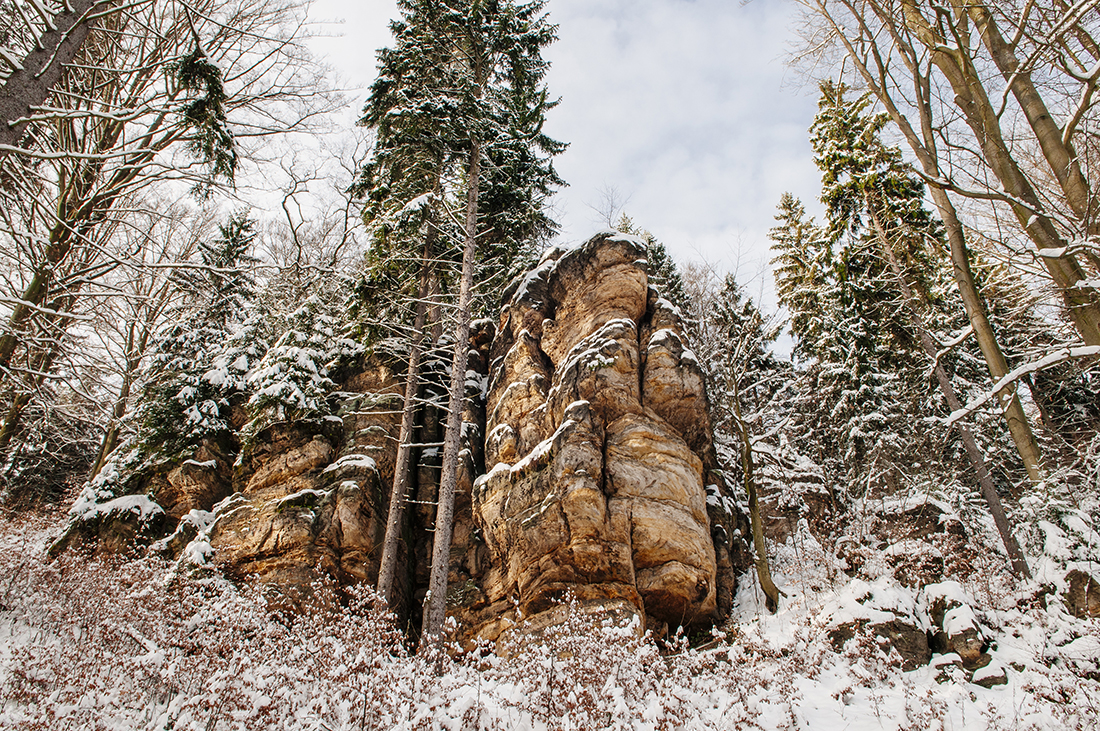 We only had a few hours so we chose a hike that we knew wouldn't take us more than 3 hours and also would be OK to take a dog along. Some hiking trails in the Elbe Sandstone Mountains are unfortunately not suitable for larger dogs, as there are either metal stairs and bridges or simple wooden ladders where you need to carry your dog. And carrying a 40kg-dog is by any means not exactly an easy task!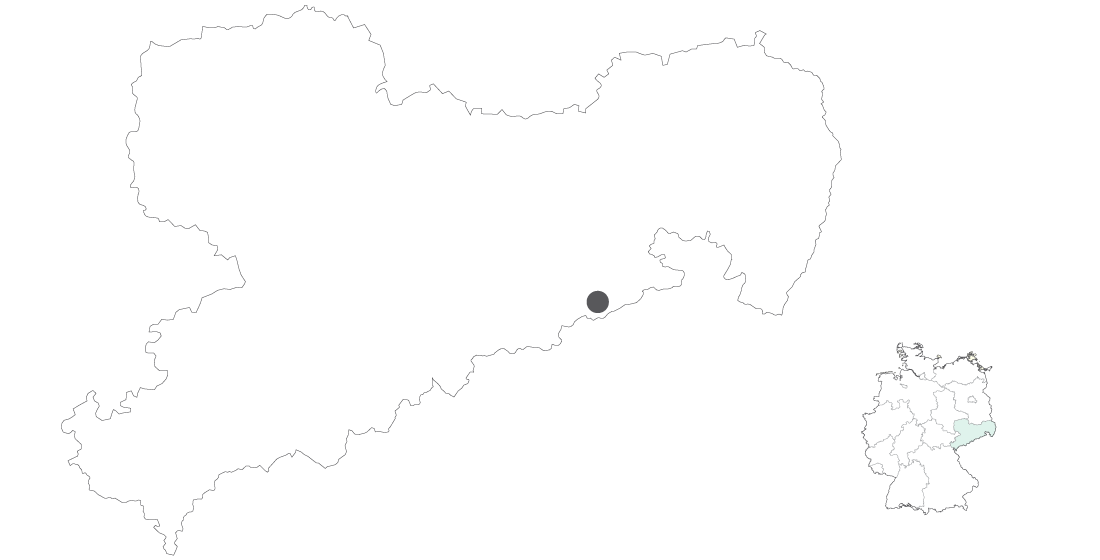 We chose a route along the Biela, a small creek in the Southern part of Saxony. We parked the car at Schweizermühle and walked along the small road for a bit before the actual hiking path started and lead us up the hill. The path, as majority of trails in the Elbe Sandstone Mountains, is clearly marked and therefore very easy to follow. It leads you past some very bizarre looking sandstone formations and past some amazing outlook spots where you are presented with amazing views over the entire valley.
After about 1,5 – 2 km we walked downhill again towards Ottomühle and decided to walk along the small road back to the car park as we didn't have enough time left to take the longer route which would have lead us up the other side of the valley.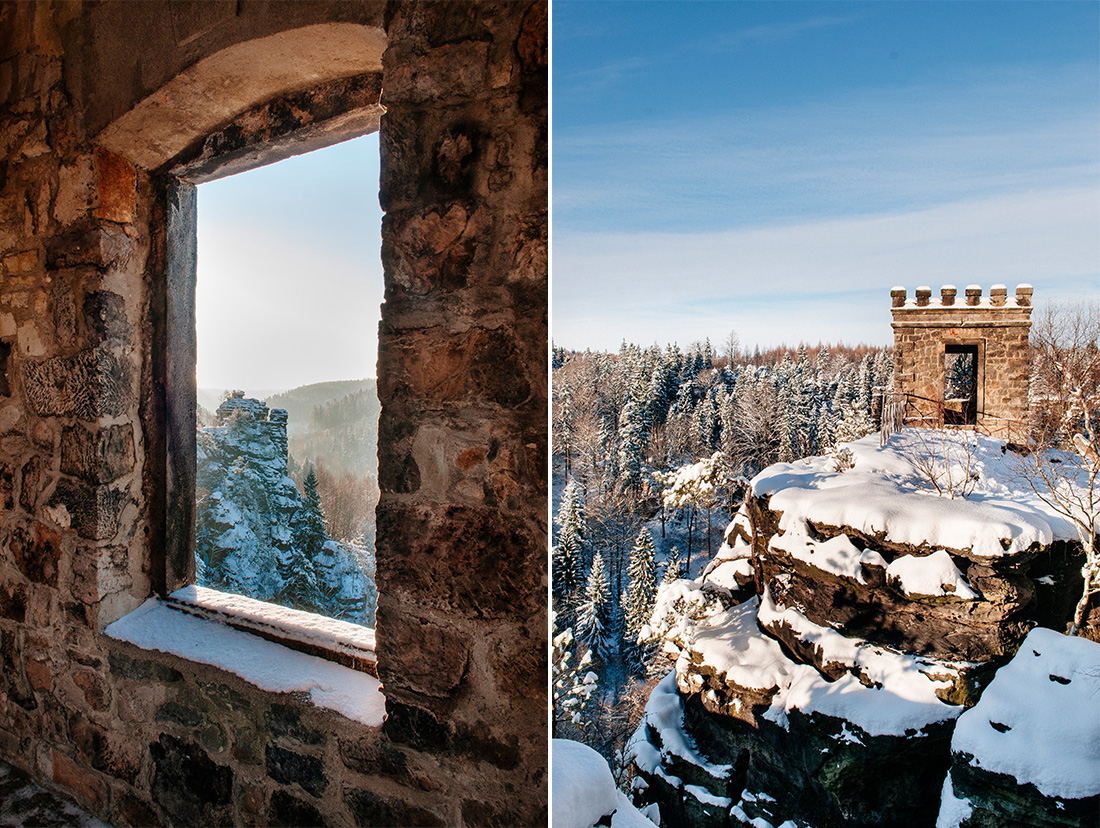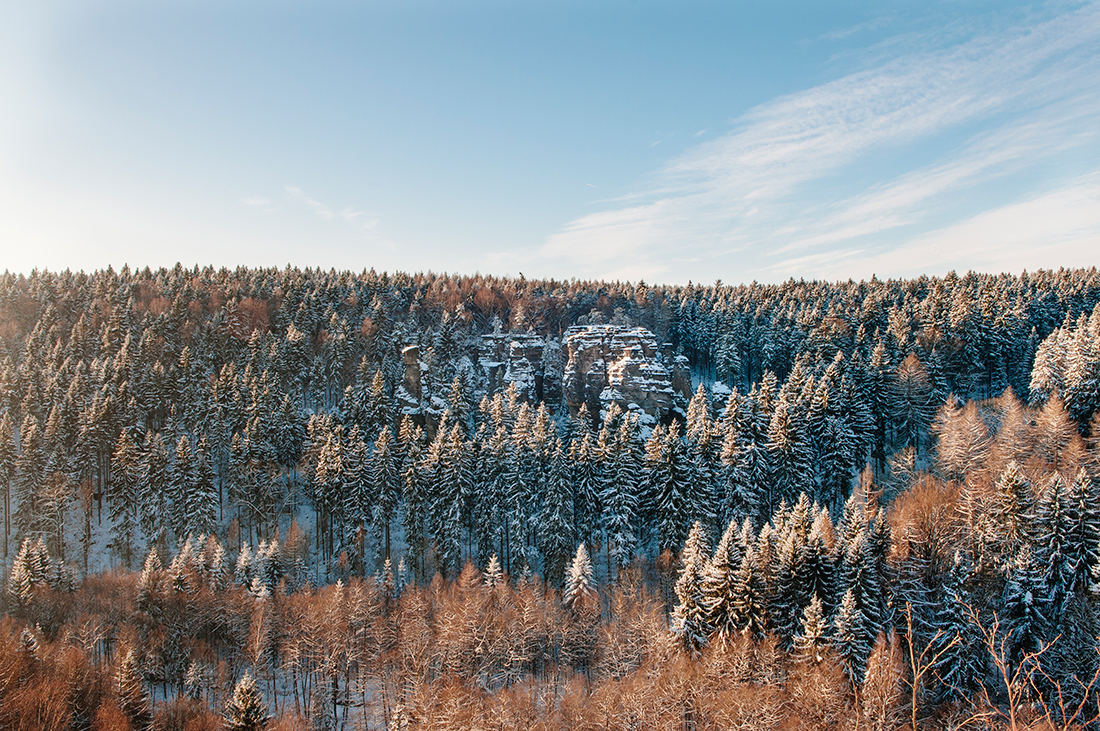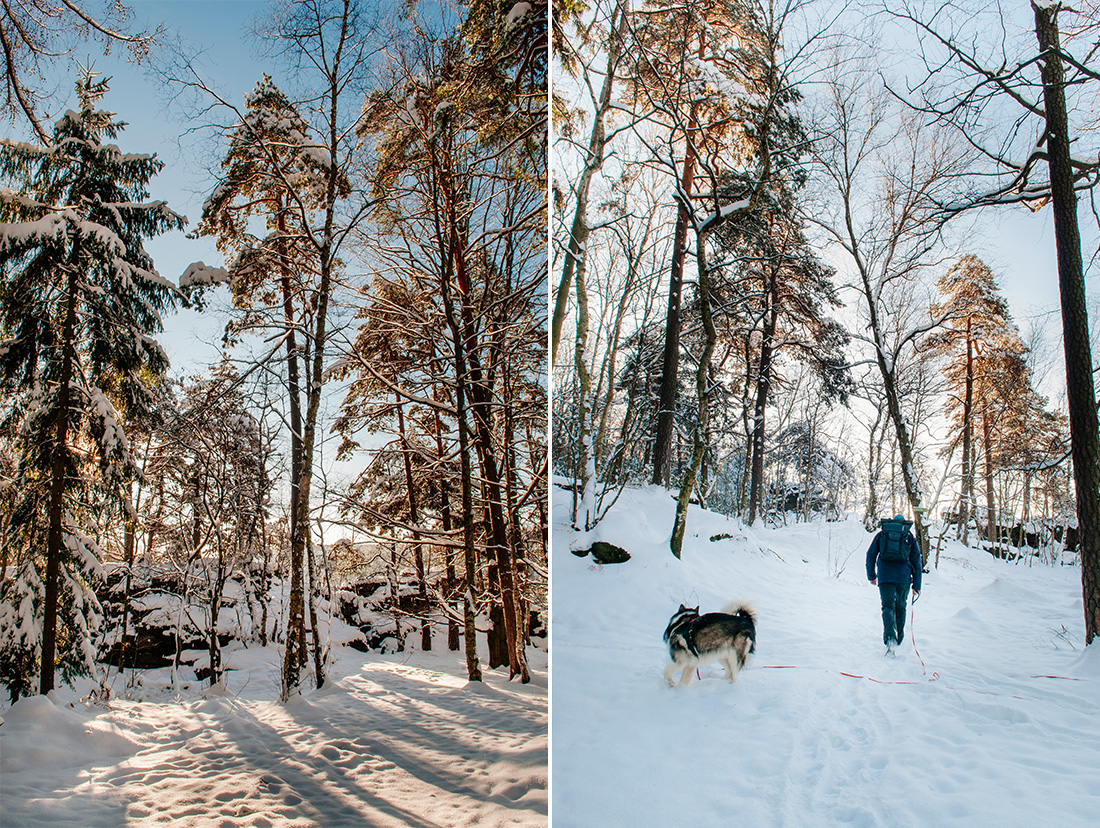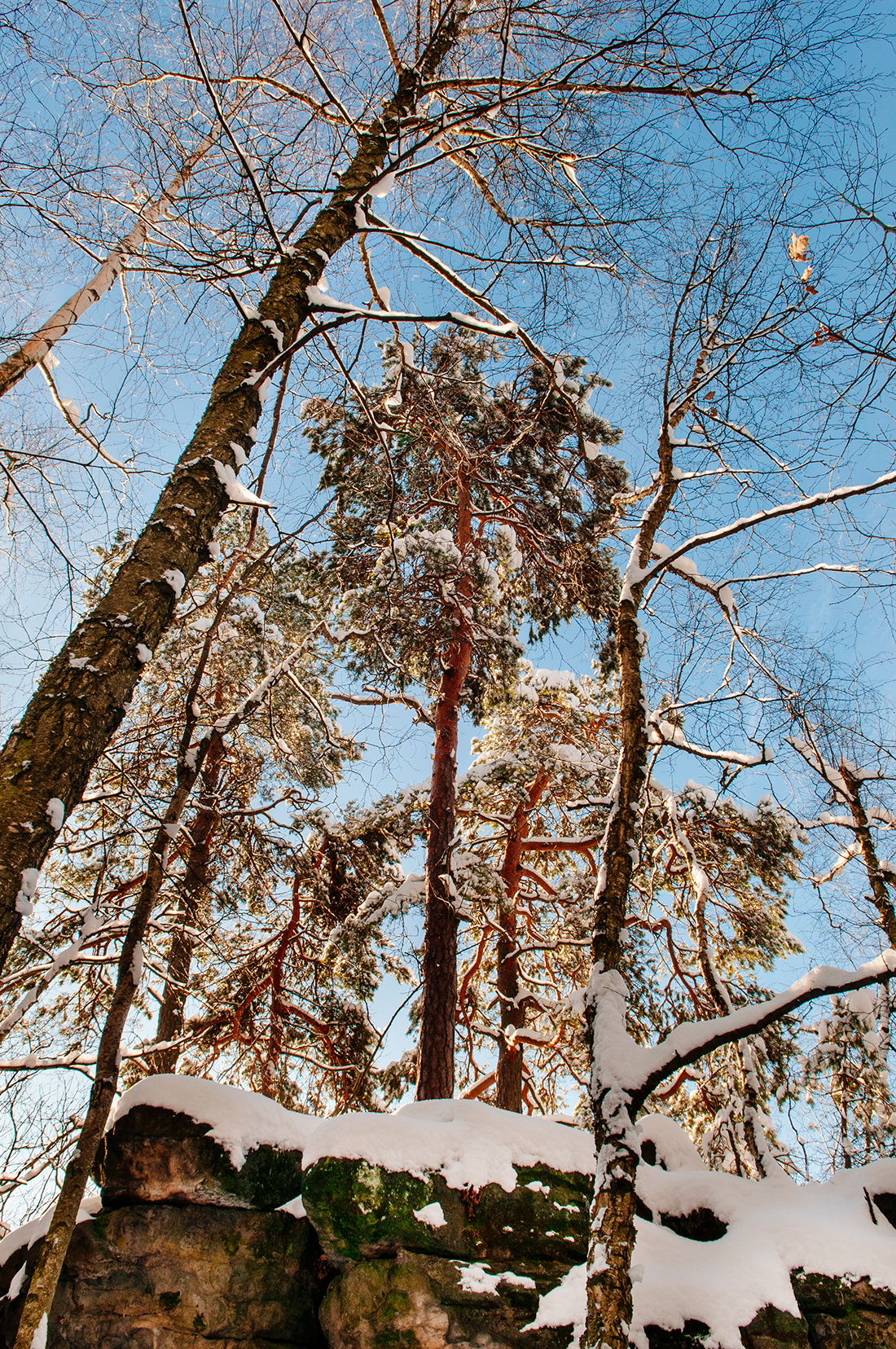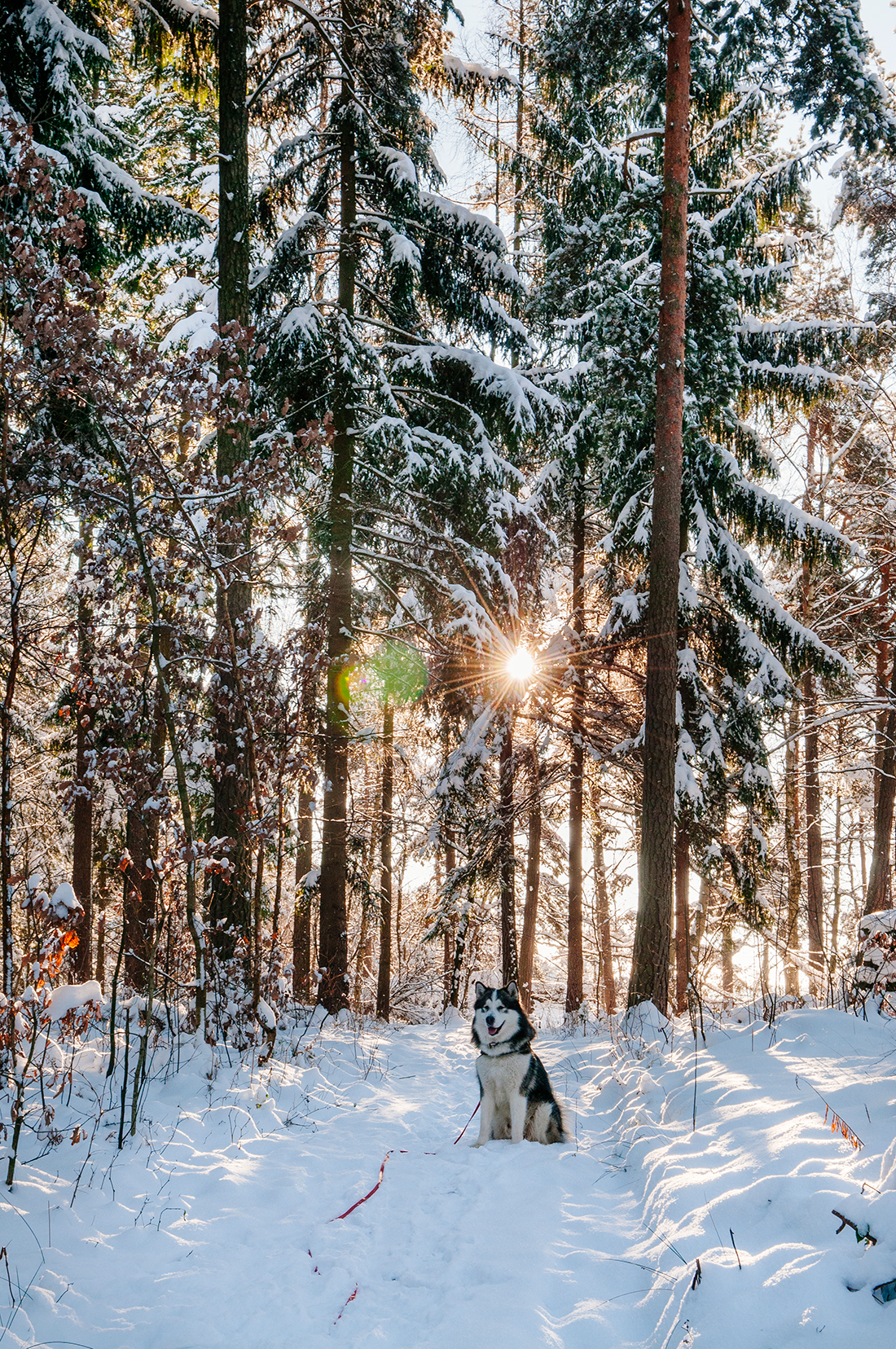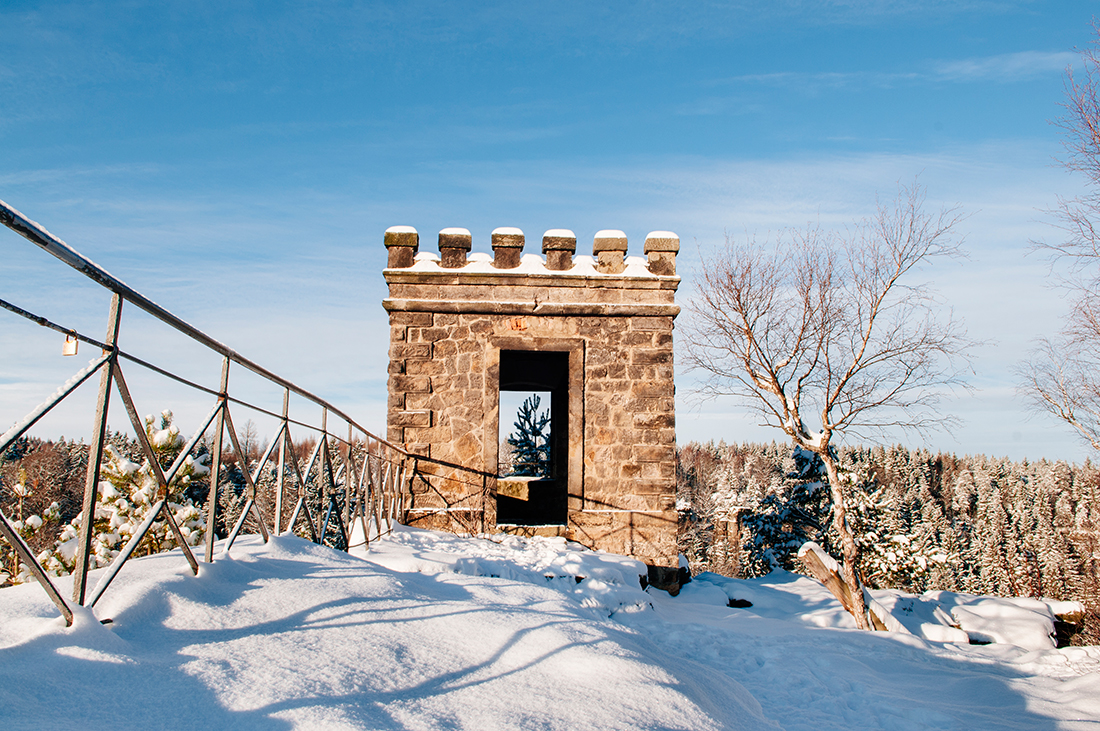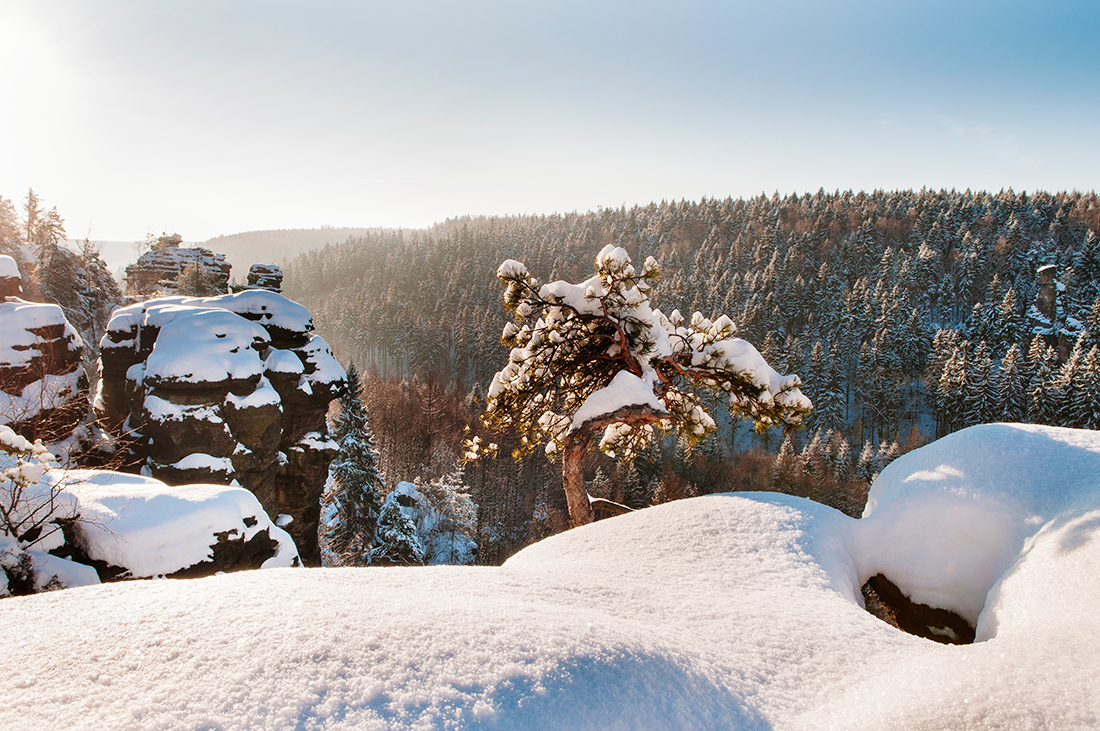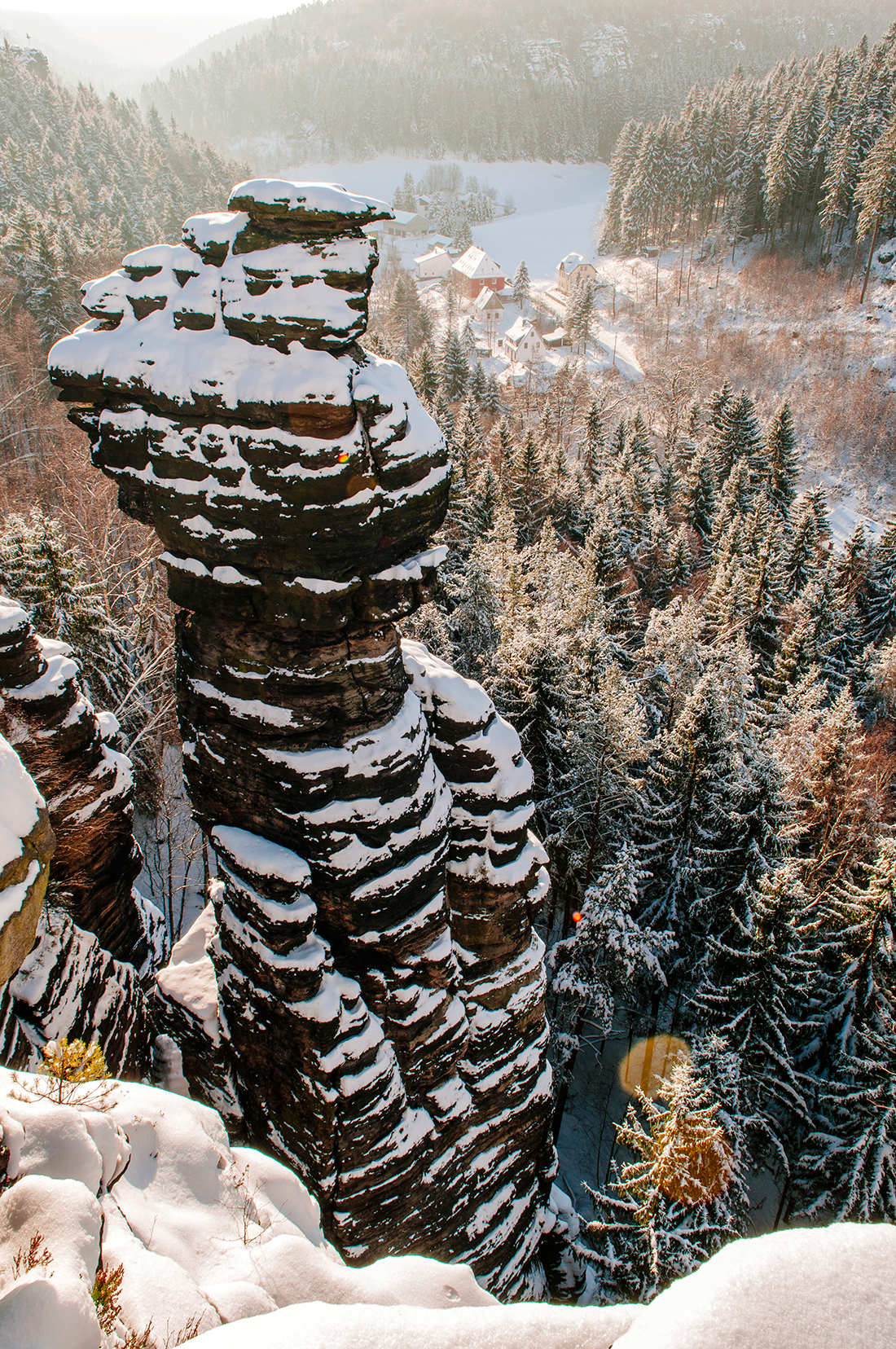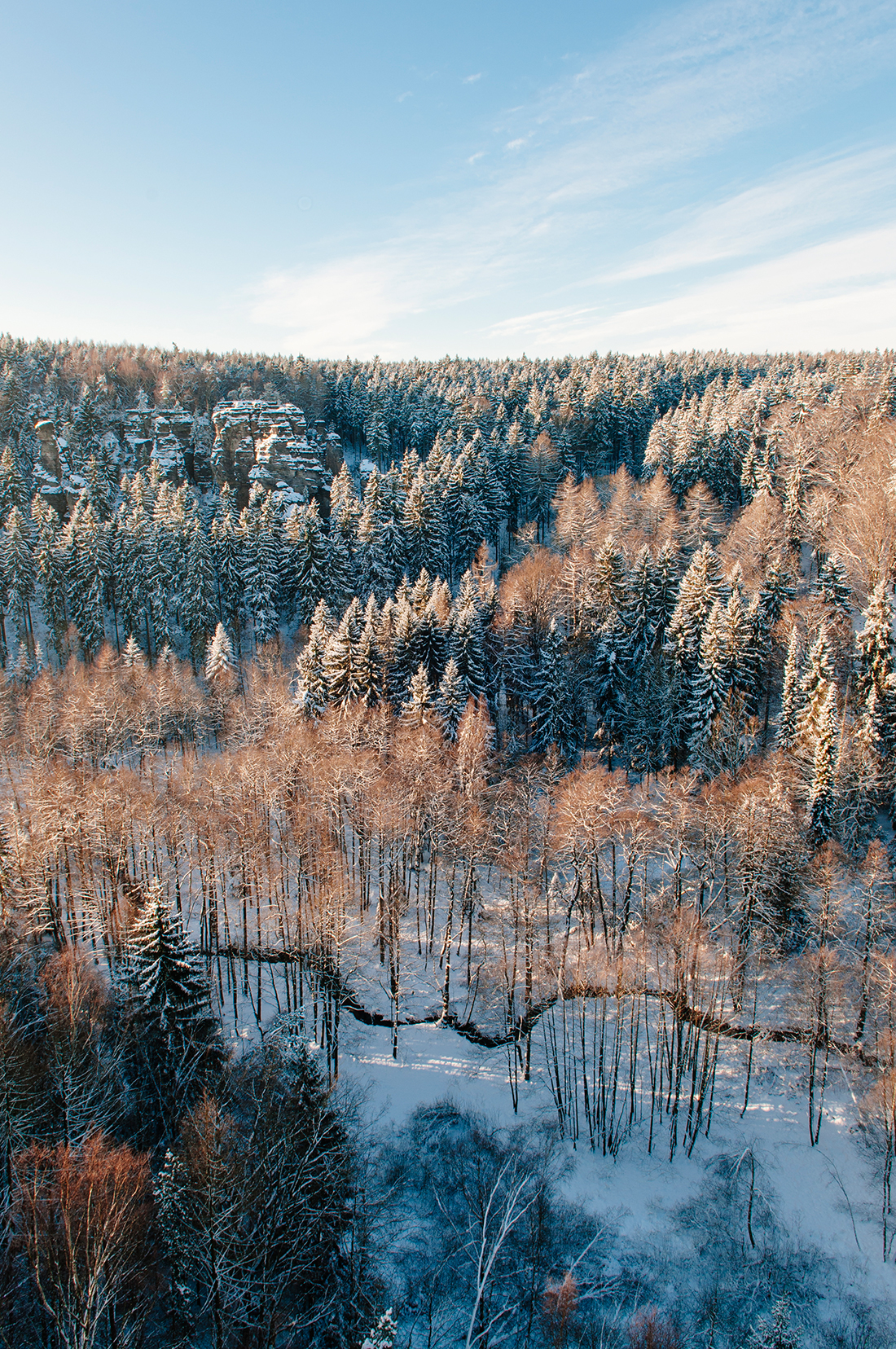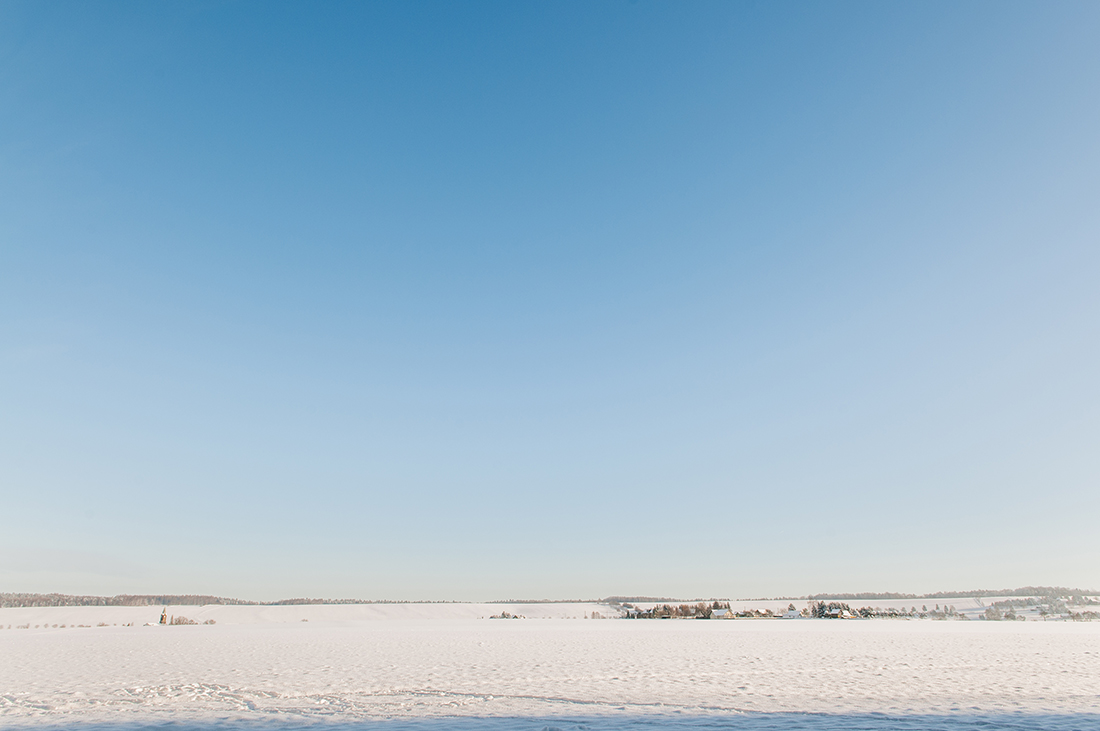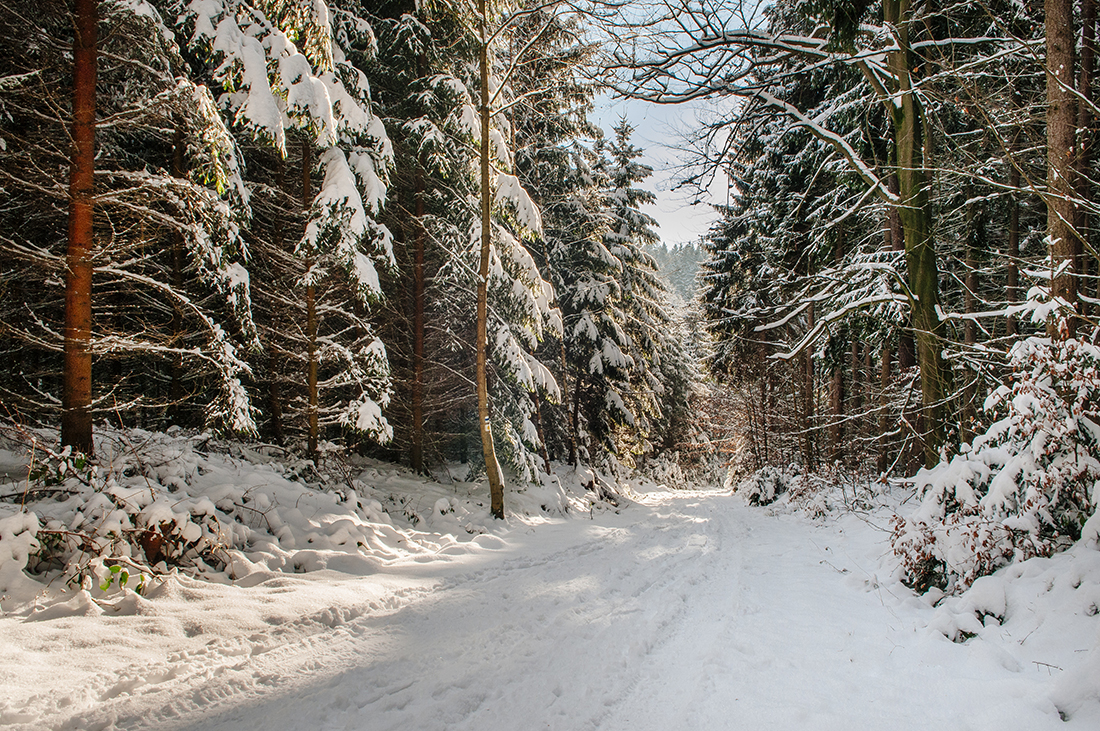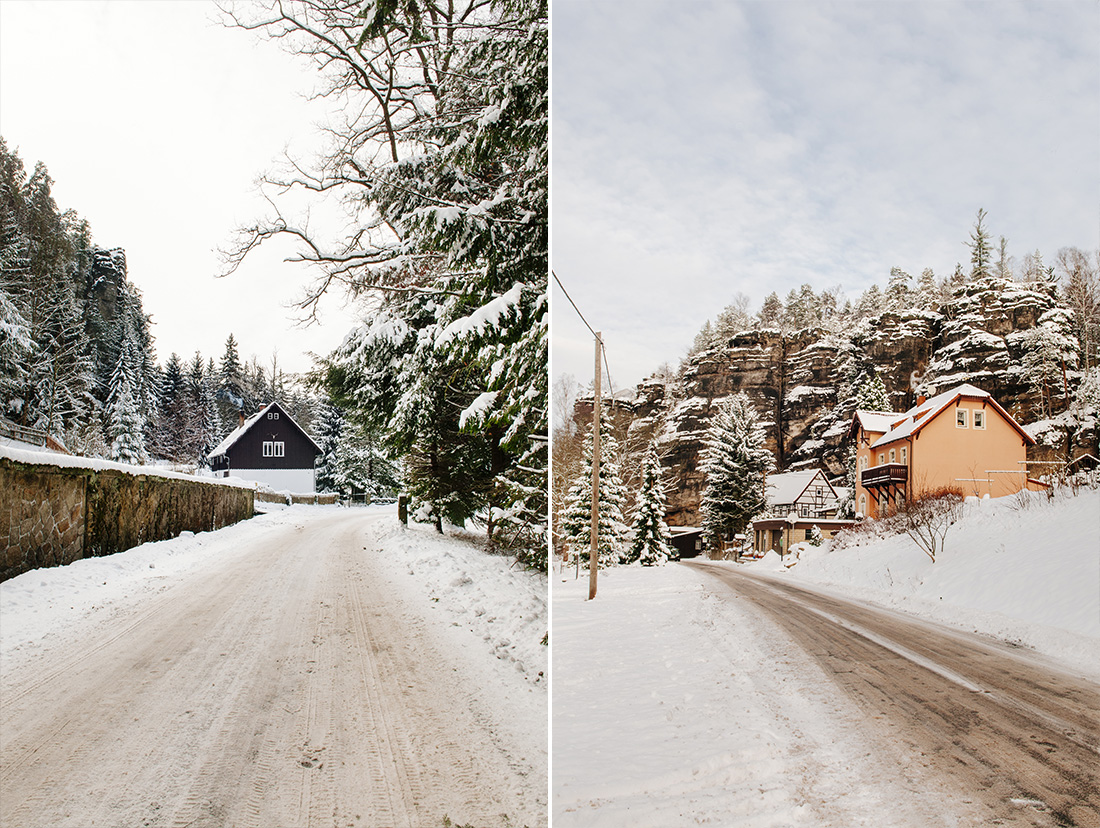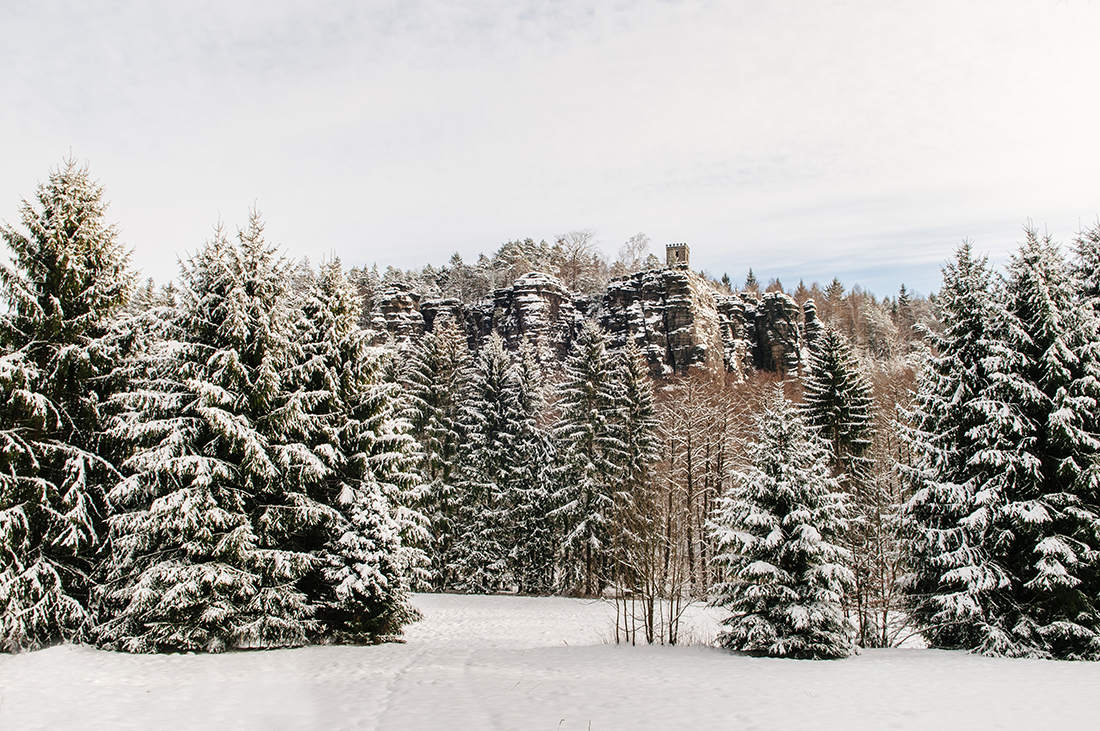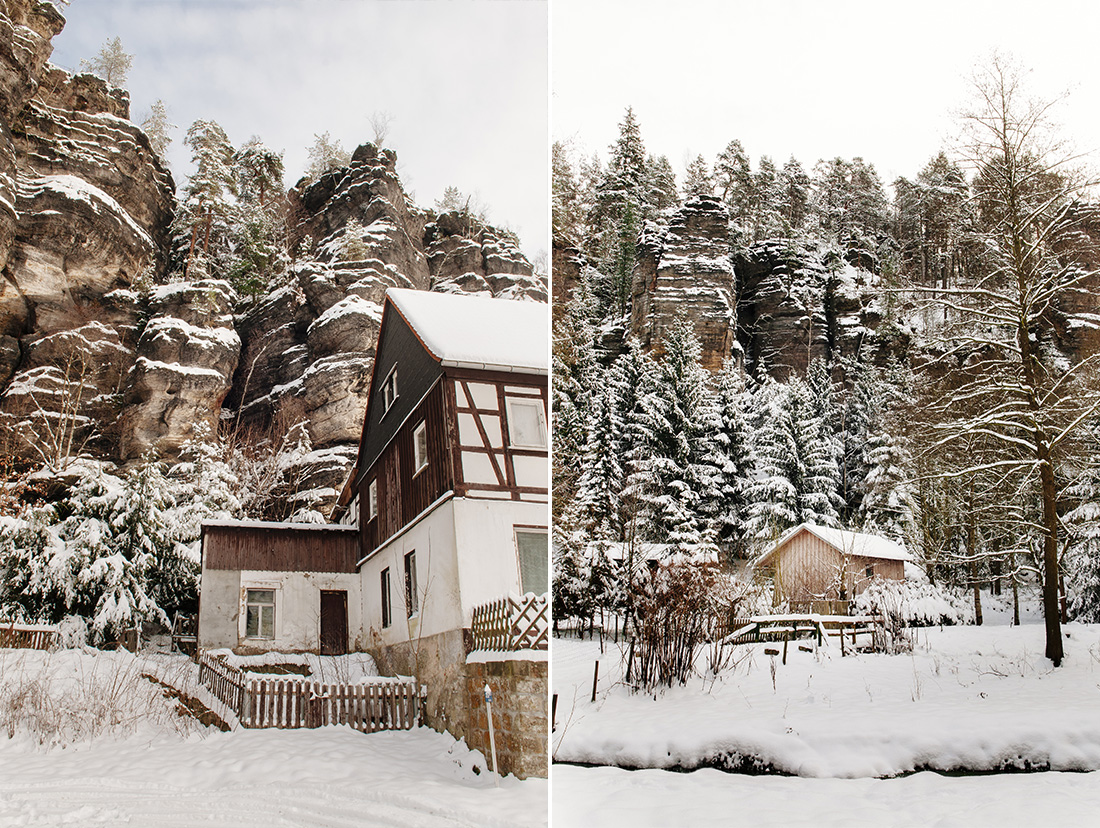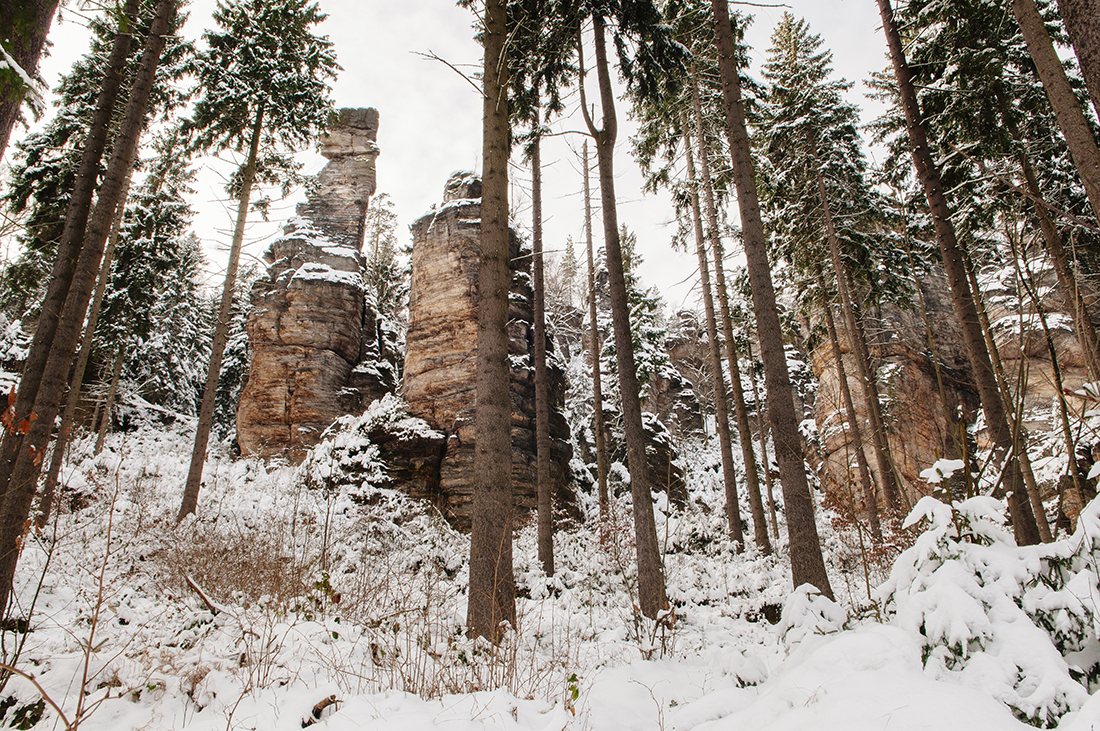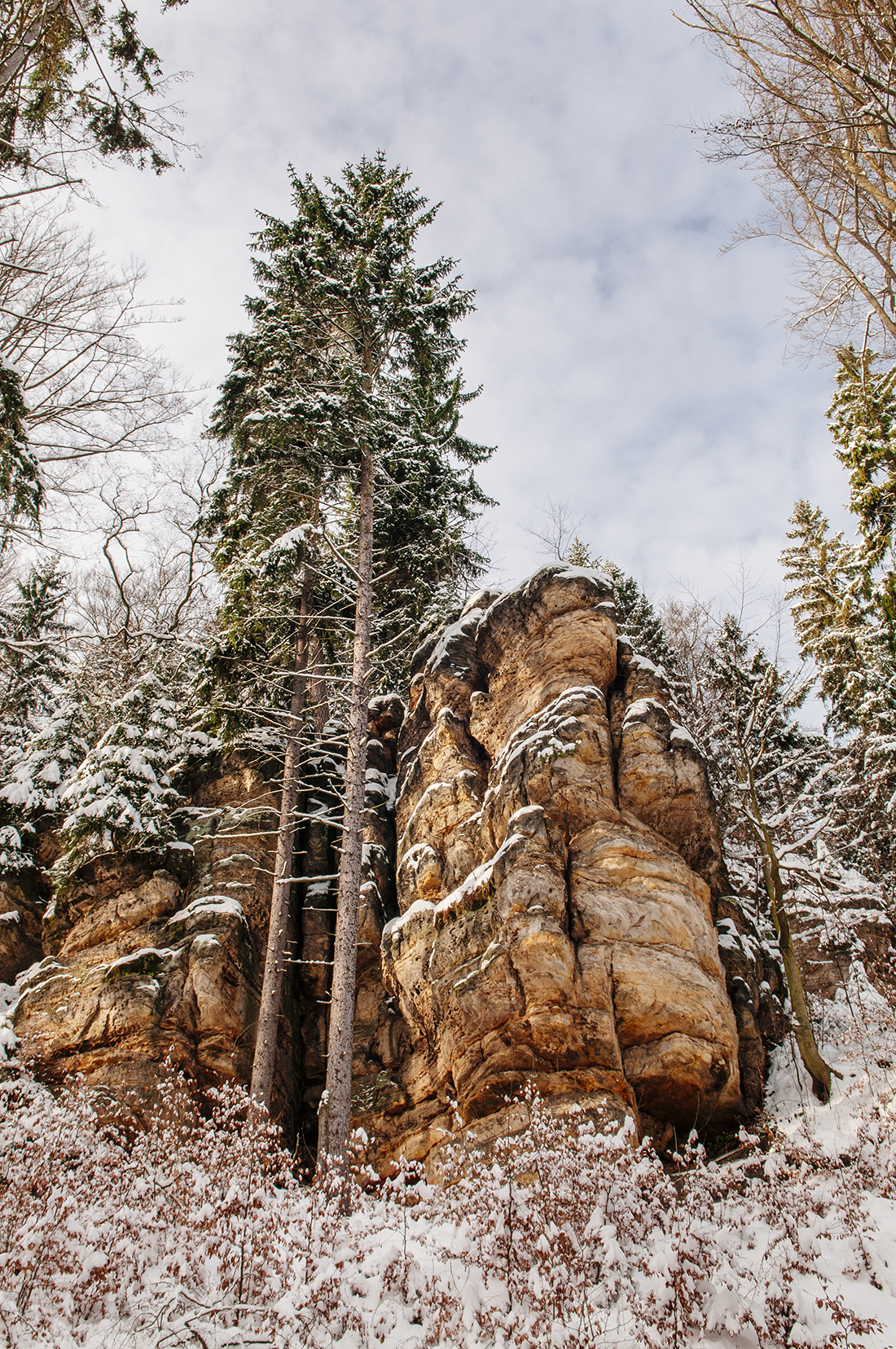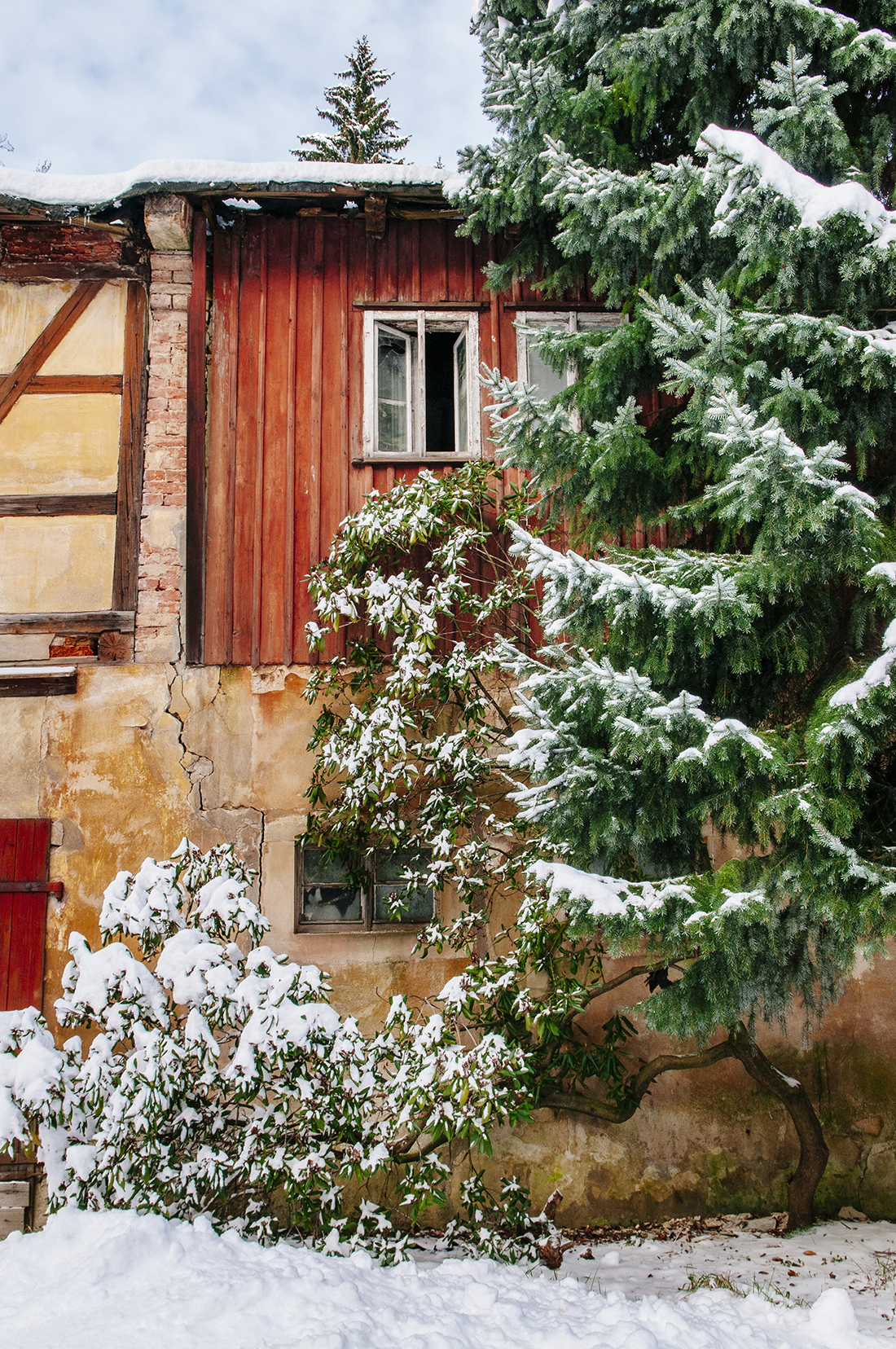 Getting up just before sunrise and driving southeast on the motorway towards the mountains watching the sun rising was worth getting up so early on its own. Another advantage to getting there early was that no one else was out yet. We only met one other person during our hike. There is just something magical about being the first to break the trail on fresh snow.