Sunday mornings are probably my favourite part of the entire week. I believe me having worked almost all Sundays when I was at uni has me appreciating the tranquility and easiness of these mornings even more. Where my Saturdays are mostly spent running errands, getting work done or catching up with housework, Sundays generally have no deadline to them. It's okay to sleep in, take time to drink coffee and linger just some more at the breakfast table watching reruns of 80s tv series. It also doesn't even matter whether I spent the mornings in the forrest taking my dog for a nice long walk or waking up to the sounds of a big city such as New York or London. There is just something completely magic about it.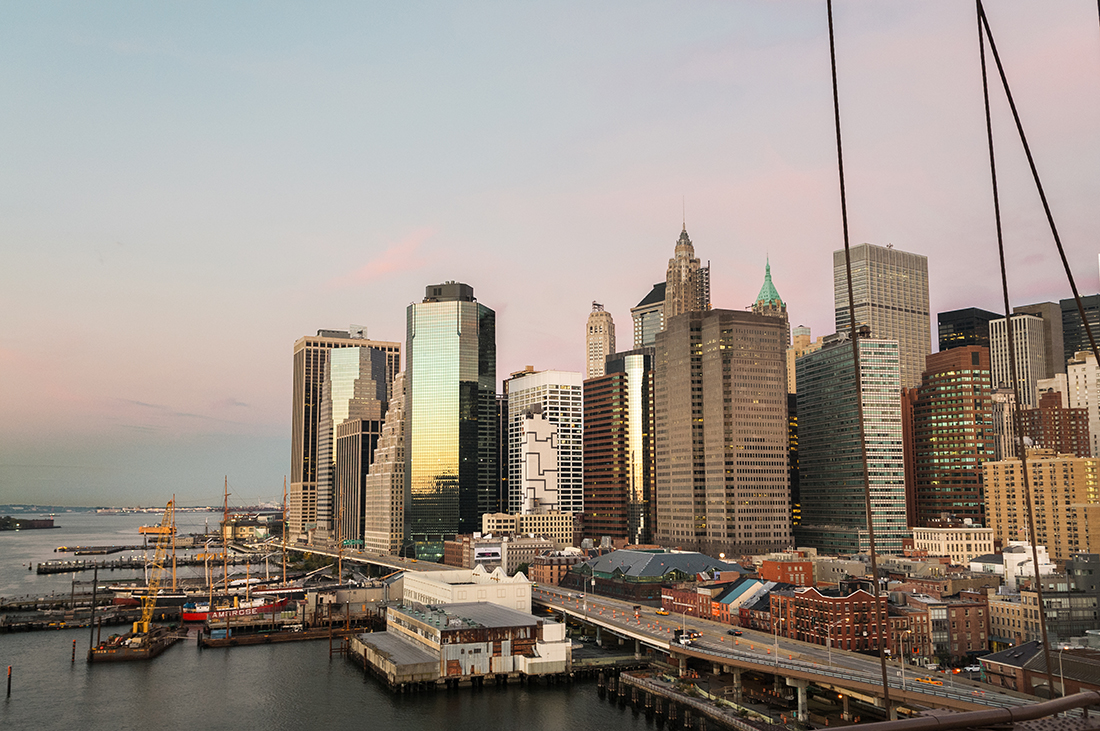 So when we spent a week in New York and our hotel happened to be right next to the Brooklyn Bridge, I knew I had to get up to be on that bridge in the morning, watching the sunrise and the city come alive. When the alarm went off it did take some convincing to actually made me get up, but once I was on the bridge and watched the light change as the sun rose higher, I was more than happy to have gone out.
During those two hours on the Brooklyn Bridge I took so many photos as the light kept changing. It was purely a magnificent morning.